We don't frequently receive second opportunities in life. But when we do, it usually serves us well to accept them. It's frequently up to chance whether you can do anything with that second chance. However, there are some circumstances in which you have complete control over altering your future.
Second-chance bank accounts best exemplify this kind of chance. These accounts are intended for those who require an additional opportunity to demonstrate that they have altered their undesirable habits. Particularly those irresponsible spending practices that can make or shatter credit scores.
We'll discuss the advantages of second-choice bank accounts in this article. We'll also demonstrate to you precisely how to take advantage of them. The benefits of opening a second-chance bank account outweigh the potential downsides by a wide margin. That is if you can make full use of the chance that a second chance bank account can present.
ChexSystems and Second Chance Bank Accounts
You need to understand ChexSystems before fully appreciating what a second chance bank account offers. This financial services provider "tracks the banking history of its customers." In other words, banks could decline your request for a new bank account if your ChexSystems profile contains too many blemishes. These flaws could include a history of overdrafts, incidences of fraud, or late payments for banking fees.
ChexSystems monitors customers to assist banks in determining individual risk, much like a credit report for your banking behavior. You are also entitled to a free copy of your ChexSystems report once every 12 months, just like your credit report.
Approximately 80% of all [American] banks and credit unions engage in the ChexSystems program, according to DoughRoller. This means that it will likely be difficult to locate another bank accepting you if you cannot open an account at one bank due to a negative ChexSystems report. Unless you're aware of second-chance banking accounts, that is.
It's interesting to note that there are other savings accounts. However, they don't always function the same way as "probationary accounts," usually referred to as second-chance banking accounts, do. These accounts give you access to check writing, online bill payment, money transfers, debit card use at ATMs, and in-person and online shopping. Overdraft is normally not permitted, though. The limitations of a second-chance banking account will be covered in more detail later. However, you should be aware that a second chance banking account might be the chance you've been seeking if you've been denied a standard checking account.
A Second Chance Banking Account's Advantages
A list of the ways a second chance banking account can improve your financial status is provided below.
Second-chance banking accounts have "usually lower approval standards than traditional checking accounts."

No ChexSystems check or credit score is necessary to qualify.

Second-chance banking accounts are "less expensive than relying on check cashing services" and "more convenient than paying with cash or prepaid debit cards."

You can qualify "to upgrade to a standard checking account" after six to twelve months of good behavior.

Accounts in "a federally insured bank or credit union" are still protected.
As with all financial matters, freedom is accompanied by rules. You should be aware of several restrictions associated with second-chance banking accounts before getting too enthused.
Having a Second Chance Banking Account Comes With Some Risks
The following disclaimers are mostly intended to demonstrate to you that, when you carefully analyze each financial decision, being financially responsible can be a good thing.
You might need to finish a course on money management or show that you can manage your finances independently.

Monthly fees are often charged for second-chance bank accounts. According to Experian, "you might not gain access to all the same services you would with a regular bank account." That offers features like direct deposit, check access, and overdraft protection.

In addition, there may be charges for "account establishment, overdrafts, overseas transactions, and fees if a minimum balance is not maintained."

The utilization of second-chance bank accounts is still open to abuse. Your financial reputation with ChexSystems will suffer as a result.
Are you happy with the ground rules of the game? Next, we'll teach you how to go back on the nice list and into the good graces of all banks by removing your name from the bad list.
How to Use Your Second Chance Banking Account to Its Fullest Potential
You shouldn't have to pay dearly for a second opportunity just because you've been given one. You can still anticipate having some control over the structure of your second chance bank account.
The greatest second-chance banking accounts, for instance, charge minimal monthly costs. They might also allow you to use your debit card, write checks, and pay bills online with no minimum balance requirements and few transaction amount restrictions. Another fantastic feature that many banks provide is mobile banking.
Consult with representatives of the following banks about their terms and conditions for second chance accounts to learn more:
Chime Peoples Bank

BBVA

Spectrum Bank

By Wells Fargo

Organize Green Dot

MemoryBank

One 360 Capital

TD Ameritrade

Varo
To check what additional deals are available, you may quickly search for "second chance banking accounts" on Google. Your next opportunity is here!
Second-Chance Banking Account Alternatives
The solution you're seeking might not always be a second-chance banking account. There are a few options you could take into consideration in that circumstance. You should be aware that they each have their unique advantages and disadvantages.
Prepaid debit cards: As the name implies, these cards have money pre-loaded on them. These cards, however, won't appear on your credit report or in ChexSystems.

Services for cashing checks A lot of businesses that provide these services charge exorbitant fees to convert your cheque into cash. If you need quick cash in your hands, ease is also important.

Cash is king, according to many. However, most people get anxious when they have a lot of money. On the other hand, giving out cash is significantly simpler, especially if you're on a budget. However, cash isn't as convenient as it once was in the new era of digital payments.

Prepaid debit cards and secured credit cards have a set amount you pay in advance to the lender as security. After a year, you normally get your deposit returned. The credit card terms, however, will probably not be the most alluring ones; we're talking about hefty interest rates and minimal to no benefits.
Give yourself a high five. You've already done a great deal of financial homework. It's now time to put your knowledge to use.
Your Financial Situation Is Now
Don't let the limitations of second-chance bank accounts deter you—we've covered them extensively in this post. A second chance is only a different chance. This time, you're equipped with the information required to seize the opportunity to shine. Utilize your second chance bank account immediately to influence your desired financial future.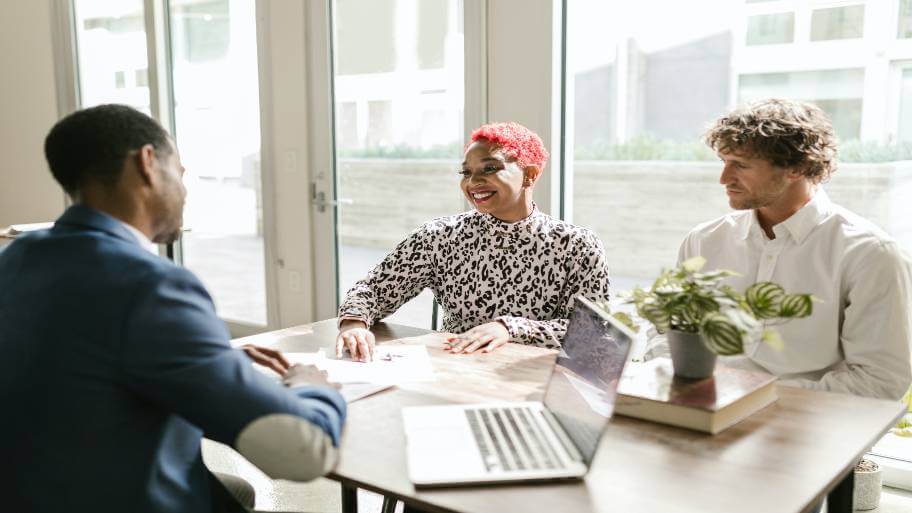 Featured Image: Freepik @ lookstudio