Online shopping has significantly changed the financial services sector. It has evolved into a company that is totally committed to ensuring customer happiness. Particularly large banks are exercising their financial muscles by enticing new savers with hefty sign-up incentives. A constant effort is made to outperform rivals. Customers often need to create a new savings account, make a minimal deposit, and have a minimum balance for a predetermined amount of time in order to qualify for these incentives. If you satisfy those requirements, you will receive a bonus. There are other large banks that would be willing to give you hundreds of dollars if that sounds manageable to you. However, due to the abundance of savings account sign-up incentives accessible, you must conduct thorough research. Along with their restrictions and conditions, these bonuses come in various amounts.
Starting you off is a carefully curated selection of savings accounts bonus deals from reputable financial institutions. Some of these offers have expiration dates. Don't worry if they have now expired by the time you read this page; fresh offers are always being made. You can become more familiar with what to look for while you browse with the help of the information provided here.
Grab an Extra $150
Based in New York City Beginning in 2019, Chase began to advertise a substantial $150 offer to consumers who create new savings accounts. Simply open a new Chase savings account (online or in-person), deposit at least $10,000 during the first 20 business days, and keep an average daily balance of at least $10,000 for 90 calendar days to qualify for the prize. If you choose to open the account online, you will require a code, which will be emailed to you after you complete the necessary fields on the bank's promotional website.
Note a few restrictions. If you closed a Chase checking account during the previous 90 days or closed a Chase checking account when it had a negative balance, you are ineligible for this promotion. Additionally, customers with Chase fiduciary accounts are not eligible for this promotion. However, if you are successful in fulfilling the conditions, you may anticipate that your cool $150 will appear in your account within 10 business days of completing all prerequisites.
Combine Citibank Accounts and Receive Bonuses Worth Up to $600
The Account and Priority Account bundle from Citibank combine checking and savings capabilities. They can offer generous bonuses of up to $600. This is how it goes. Open a new Citibank Account or Priority Account first, either in person, online or by phone. Then, within 30 days of opening the account, deposit $15,000. After maintaining that minimum balance for 60 days, success is guaranteed! You'll receive a $400 bonus as compensation. You'll get $600 if you up the ante to $50,000 in deposits. That amounts to an instant 1.2% bonus, which is quite kind for a major bank.
Once you meet these conditions, Citibank will pay your incentive within 90 days. But take heed of one point. If you had a checking account with Citibank in the last six months, you are not eligible.
Earn Up to $1,000 with Citizen Bank CollegeSaver
For new clients with children under the age of 12, Citizen Bank has a fantastic option. A cool $1,000 bonus might be yours if you adhere to the rules. Even though it takes some time to finish, this bonus is the largest we could locate. It's designed to support parents as they assist their children in saving money for college.
When you open the account, you must deposit at least $25 if your child is under six years old. You must continue to deposit at least $25 each month until your child turns 18 years old. Children between the ages of six and eleven are also eligible, but you must deposit at least $50 when opening the account. Then, you'll have to save at least a certain amount each year. Based on your child's age, different annual minimums apply. But if you continue to meet the minimum requirements, Citizen Bank will offer you $1,000 plus interest once your child turns 18 years old.
Capital One
Go to the Capital One website for the simplest $25 you'll ever make. Afterward, open a 360 Savings account. When you make an initial deposit of $250 or more, the bank will give you a simple $25 reward. It's that simple! The sole restriction is that you cannot withdraw the bonus during the first 30 days. However, you will have access to your other funds.
Final Conclusion
These sign-up incentives for savings accounts are profitable and give users a simple way to make some additional cash, but they also have fine print. Before moving on, make sure you comprehend all of the terms and conditions. Keep in mind that certain savings accounts charge monthly maintenance costs that might reduce your profits. If you keep a minimum amount, the bank will frequently waive these monthly fees, but the conditions differ. Don't presume that these rules and regulations will be the same from one bank to the next.
You may want to think about starting a new high-interest savings account as an alternative to savings account sign-up incentives. These accounts typically don't require minimum deposits or balance requirements, and they offer interest rates that significantly beat the average. However, if you need to withdraw the money, they often charge you more in fees or penalties. If you want your money to work harder but don't currently have a sizable sum to dedicate to saving, they are definitely worth taking into consideration.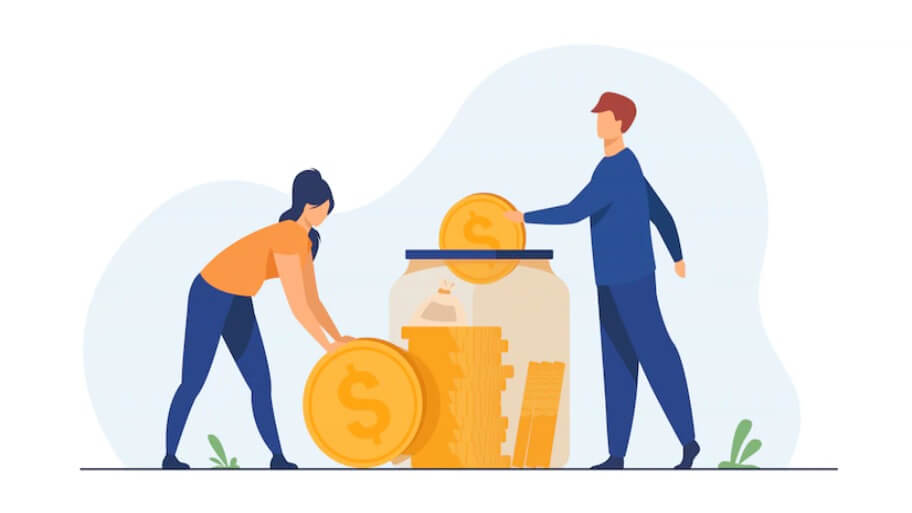 Featured Image: Freepik @ ph.vector