Life is frequently illogical and expensive. There are a lot of things that could unexpectedly arise and severely strain your short-term budget. Ideally, you have some kind of emergency fund set aside for such unforeseen costs. A credit card or line of credit, at the very least, is accessible. Even though revolving credit products' interest rates may be difficult to stomach, at least the bill will be paid.
Unfortunately, millions of Americans are utter without those choices. Maintaining emergency money was already challenging before the pandemic and the sharp rise in inflation. With lenders tightening qualifying rules for consumers with bad credit ratings, even credit cards are becoming more difficult to obtain.
Fortunately, there are a few useful apps that will advance your cash until your next paycheck. So, give one of these applications a try if you need a small advance to pay an unexpected expenditure.
What Exactly Are Cash Advance Loans?
They are precisely what they sound like: payday advances. They are intended to be very small-scale, extremely short-term loans. In essence, they will send you a portion of your upcoming paycheck before it is actually issued. You then repay the loan plus a little fee when your next payday comes. That, in theory, completes the transaction.
However, applications are displacing conventional payday loans. These advances do not carry interest, in contrast to typical offerings. Instead, they usually impose "expedited funding fees" or a subscription fee. Many of them also receive payment in the form of tips. (Our suggestion? Don't give tips to businesses who benefit from your financial troubles.)
There are currently many of these apps available, so let's discuss the benefits, drawbacks, and prices of the most well-known ones.
1. Earnin
Funds: Between $100 to $500.

Fees: Technically, there are no fees, but it solicits tips and offers extra services in exchange for regular subscription fees.

Speed: Unless you pay for the Lightning Speed function, one to three business days.

Payback: When your next paycheck arrives, Earnin will automatically deduct repayment from your bank account.
For hourly workers, Earnin works well. In fact, it explicitly disclaims being a payday advance app. It provides "access to earned wages" instead. To confirm the amount of your upcoming salary, you must submit a timesheet or use location tracking to demonstrate that you were present at work. When you get paid, the app will withdraw the money from your bank account and deposit it there again.
Additionally, Earnin offers automatic overdraft protection for a monthly recurring fee of $1.50. If you choose the Lightning Speed service, which ranges in price from $1.99 to $3.99 depending on how much you borrow, you can obtain cash right away.
2. Dave
Funds: $5 to $100, or up to $250 for clients with a Dave Spending Account.

Fees: Although technically optional, there is a $1 monthly membership cost, which you can choose not to pay, a small price to receive your money more quickly, and an additional tipping fee.

Speed: Unless you pay for expedited delivery, one to three business days.

Payback: You can manually adjust the default repayment date, which is your next paycheck.
Dave is helpful for less serious monetary problems, but its $250 maximum limits its ability to be more helpful. And only if you have a Dave Spending Account is that available. However, it's still less expensive than paying a sizable overdraft fee to your bank.
Dave requires access to your checking account in order to deposit and receive money, just like the majority of similar apps. The good thing is that before returning the loan, Dave swears to check your balance to make sure you don't have a negative amount.
Although Dave doesn't worry about your credit history, they do need some basic information regarding your income before you can register. Before Dave gives you an advance, you must present at least two recent paystubs or proof of direct payments that show your income.
3. Brigit
Funds: Between $50 to $250.

Fees: Monthly fees are $9.99. The free plan provides tools for budgeting and financial planning but not cash advances.

Speed: Usually same day, but no later than 24 hours.

Payback: You can manually adjust the repayment date within specific parameters. It is typically set to the day after your next payday.
When you have a lesser emergency or just need a little loan till your next paycheck, Brigit is fantastic. It is an excellent option for people looking to raise their credit score because it also provides a credit development service. The main features of Brigit are nonetheless hidden behind a $10 monthly subscription cost, which is a significant drawback. Only budgeting tools and financial advice are available in the free edition.
There are several further criteria for Brigit. Your checking account must be at least 60 days old, be actively used on a regular basis, and have a balance greater than $0. In order for them to be confident that you can repay whatever advances they lend you, you'll also need to have a history of not spending your entire paycheck within 24 hours. A minimum of three consistent direct deposit payments from employment totaling at least $800 per month must also be provided.
4. Chime
Funds: $20 to $200.

Fees: No costs; however, tipping is optional.

Speed: After initial setup, speed is instant.

Payback: On your subsequent, direct deposit, which is often your paycheck, Chime will recoup the advance.
Chime is more of an overdraft protection service than it is a payday advance provider. With their SpotMe service, you may establish a specified level of overdraft protection, and if your checking account experiences a negative balance, the app will "spot" you. Any transaction that exceeds the limit you've established will be rejected.
Chime's SpotMe service requires a minimum of $200 in qualified direct deposits to be eligible. However, the good news is that the service is totally free. You are free to leave a tip if you'd like.
5. MoneyLion
Funds: $25 to $250. Only owners of MoneyLion checking accounts will receive the highest payouts, though.

Fees: A $5 or $4 cost for rapid money delivery, plus an optional gratuity. If you don't mind waiting up to five business days, there are no fees.

Speed: If you pay the Turbo price, it's instant. For everyone else, three to five business days or anything between 12 and 48 hours for MoneyLion clients.

Payback: On your following payday, MoneyLion will deduct the amounts automatically. If there are insufficient funds in your account, it will continue to try.
The fact that MoneyLion is free is its major advantage. You will also benefit from quicker money transfers and lower costs if you already have a MoneyLion checking account (or are prepared to open one). But if not, it can end up being one of the list's slowest apps. If you find yourself in a scenario where you urgently require money, that is not ideal. And let's face it, that is essentially what all of these apps are used for.
The enrollment criteria are a little more stringent with MoneyLion. You need a bank account that can be verified and has at least two months of history, recurring direct deposits, a steadily positive balance, and enough activity to demonstrate your ability to repay any advances.
6. Current
Funds: Up to $200 in overdraft protection is the current amount.

Fees: No fees, but you must have a current account.

Speed: In an instant.

Payback: The overdraft amount will be repaid with the subsequent deposit to your account.
Compared to the majority of these other apps, Current is somewhat unique. They are more of a comprehensive online banking solution designed to draw in younger clients who don't feel like they are being taken care of by traditional banks. Their Overdrive service guarantees automatic overdraft protection up to $200 with no expenses. The problem? Only individuals having Current bank accounts are eligible to use it.
Your Overdrive limit starts at $25 if you open an account and set up a qualified recurring direct deposit of at least $500 per month. Your account will be periodically evaluated, and up to $200 may be granted. The good news is that you'll never experience financial difficulty trying to pay for groceries or take a taxi home from work. When you get paid again, Current will reimburse them for the money they fronted you.
Please take note that Overdrive only supports debit card purchases; ACH transfers or ATM cash withdrawals are not supported.
Should You Even Use These Apps?
Most of these apps are similar to one another, with the exception of Current, which is a bank account. They effectively provide a few hundred dollar loans with the understanding that you will repay it within a week or two. Although those with little or no fees are very appealing, you should never develop the habit of relying solely on paycheck advance offers.
Calculating the cost of borrowing $200 till next Friday can produce startling results. The APR for these loans runs from 150 percent to 300 percent when subscription costs, instant money fees, and a dollar or two tips are taken into account. But honestly, don't tip these things. That's absurdly excessive, especially when you consider that the average credit card has a rate of roughly 21%. These businesses will argue that using APR to evaluate their offerings is flawed, and they might be right. Actually, you don't pay any interest. If, however, you are in immediate need of cash in your account, you will still be required to pay.
Like other loans of a similar nature, we advise you to stay as far away from these as you can. There are much more affordable alternatives to get a few hundred dollars to cover you till your next paycheck. If you need a secured credit card, think about getting one with a limited limit instead, or ask a family member you can trust for a loan. You should start reevaluating your overall budget if you discover that you frequently use these income-advancing software services. However, these applications may be able to assist you if you have a legitimate, sporadic, and specific need for a cash advance.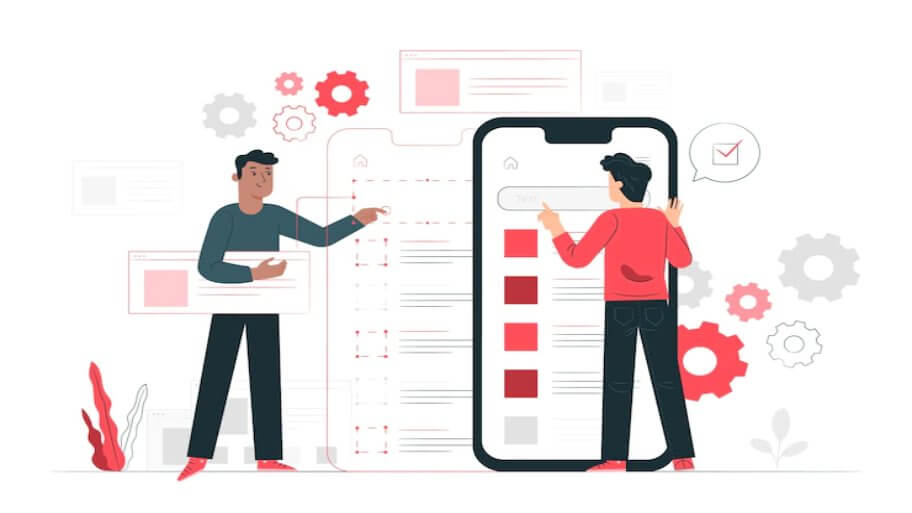 Featured Image: iStock © ipopba