Yo-yo dieting is a term you've probably heard before. It's a challenge that plenty of individuals run across when trying to lose weight. They will alter their workout and eating regimens in a brutal, unsustainable way. After losing weight, they let their diet slip and started skipping workouts, and the weight quickly returned. Rinse and repeat endlessly.
Debt is somewhat similar to going on and off a diet. You can actively pay off part of your debt, whether it's a credit card amount or a car loan. Bravo to you! But what happens once you've paid it off in full? The majority of people quickly fall back into debt. The yo-yo is still rising and falling. Once you've paid off your debt in full, if you find it challenging to stay debt-free, you're probably not addressing the underlying causes of your indebtedness. Let's discuss how debt can be a yo-yo diet and how to reduce (or eliminate) it permanently.
Yo-Yo Diets
Yo-yo dieting is a cycle that prevents you from genuinely altering your everyday routine. Instead, you come to think of the weight as the issue. You then alter your routine in an unsustainable way to accomplish a particular aim.
When you finally reach that point, you start acting in your old ways. Simply put, maintaining these radical changes—ultra-healthy dinners, longer cardio workouts, or more hours spent working out—would be too much labor. Yes, you succeeded in losing those additional 20 or 30 pounds. However, you'll quickly notice that the weight is gradually returning. It is nearly identical to the practice of yo-yo debt.
Yo-Yo Debt is the Same
The same issue can occasionally arise with debt. You might take on your debt head-on and pay off a few thousand dollars in debt in a short amount of time. Achieving that objective feels incredibly fantastic. But did you alter your spending patterns in any significant way? Are they resilient? Or did you forgo many of your regular expenses to pay off the debt?
Some of the drastic measures you take to reduce debt are probably not long-term viable. If you're a foodie at heart, can you genuinely stop eating out altogether? If you enjoy going to the movies, why not make a promise to never again watch one in a theater? Is the latte from Starbucks truly more satisfying than the coffee you make at home?
These old behaviors may ultimately return to your life, and perhaps they should. When you find yourself in debt, you will have to cut them out again. And trust me when I say that you'll nearly always end up back in debt. A sudden auto or home repair, medical need, or other unforeseen expense could be the cause.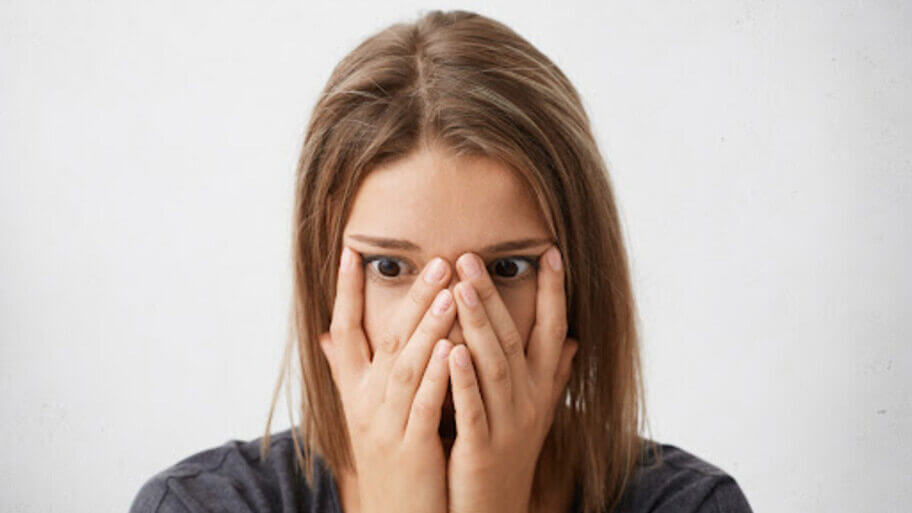 Make Modest, Enduring Changes
Since COVID hit, I have undeniably put on weight. Although I may point the finger at the shutdowns, the actual culprit is myself. I quit working out and sat around watching too much TV. I still need to manage the excess weight that has developed around my belly, even though most people wouldn't describe me as "fat" at this point.
This time, however, I'm approaching weight loss differently. I'm gradually altering my habits rather than setting a specific weight target and doing whatever it takes to achieve it as quickly as possible. As I waited for my son at his soccer practice, I began to stand rather than sit. Additionally, I've begun performing pushups and planks a few times every week. I'm gradually reducing the number of chips and other foods I consume while watching TV. Although it moves gradually, that is the point.
Take The Long View
My weight loss is progressing slowly as a result of these subtler modifications. But it also implies that I have a higher chance of keeping up my health over time. Things feel different this time since I'm altering my routines to address the underlying causes of my yo-yo weight predicament.
I believe that because these adjustments are not significant, I will be more inclined to stick with them. Over time, they feel considerably more enduring. Take your consumption of fast food as an example. I continue to purchase (and consume) chips, so I don't feel entirely deprived. I no longer eat them every night, or I do so in reduced portions. I don't eat nearly as many calories and the bag lasts longer.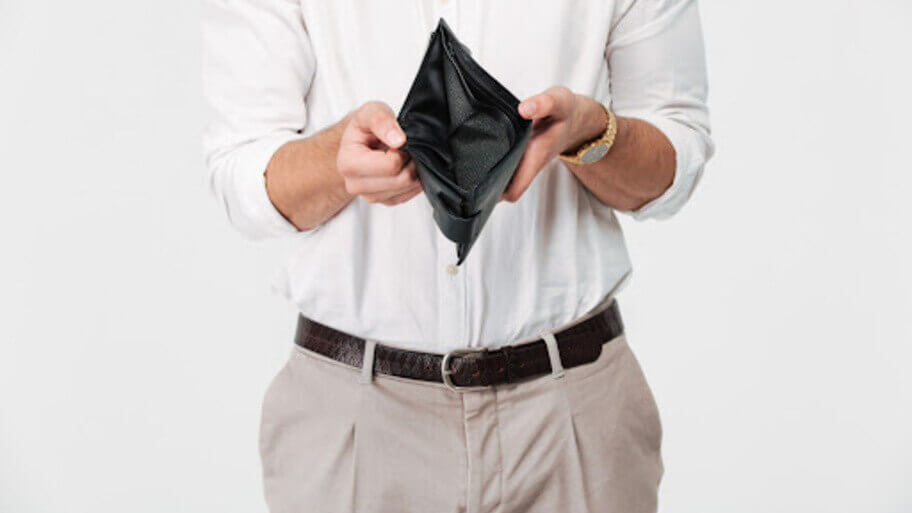 Smaller Adjustments Also Help With Debt
With debt, you can adopt a similar strategy. You can maximize your financial resources by making smaller, more doable changes, which will result in debt repayment that is more sustainable. There won't be any dramatic results you can point to, but that's okay. You're more likely to develop long-term financial habits that are better.
The tiny adjustments you make to your financial behavior might add up over time, mainly because maintaining them is more superficial. Additionally, you're less likely to fall back into debt after a brief period of successful work because they are more sustainable.
Adapting Your Lifestyle Can Help
Ultimately, changing your way of life is necessary to escape the yo-yo debt cycle. Once you make a sustainable change to your lifestyle, you are less likely to quit later.
Here are a few modifications you should consider immediately, if I may. But I want you to know that these are merely suggestions. You can think of other ways to reduce your spending progressively. Anyway, this is how I advise you to begin.
Change When and How You Leave the House
Check to see if you can go out for lunch with friends or family rather than going out for dinner. Usually, it's significantly less expensive. Now you can still eat, hang out with friends, and try new things while making little savings.
You'll spend less money and order less alcohol if you choose lunch. Those pricey cocktails crush your budget. The same rule applies when going to the movies: matinees are less expensive than showings during prime time. (However, popcorn doesn't get much less expensive, so think about deciding to forgo such pricy snacks altogether.)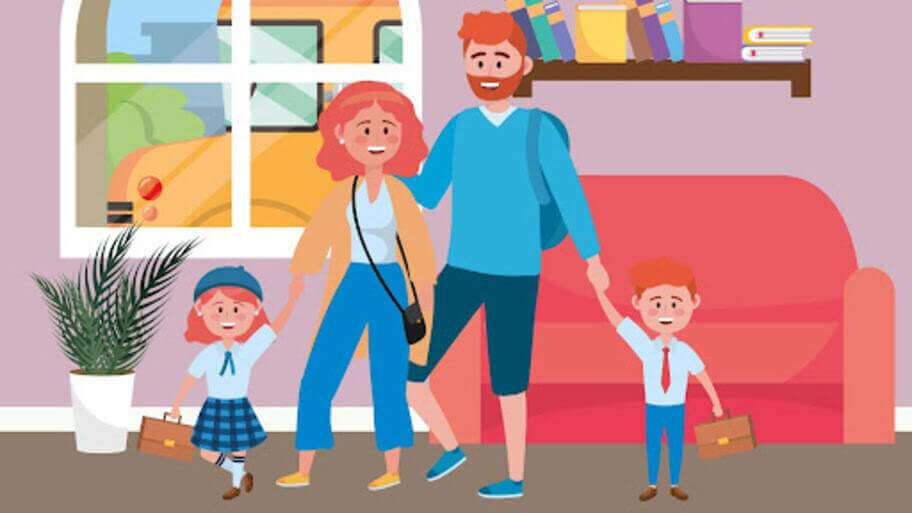 Assessment of Monthly Subscriptions
Look at your recurring subscriptions. The expenses increase, whether for delivery boxes or streaming services. Instead of canceling all of your subscriptions at once, you might want to space them out so that you only have one or two activities at any given moment. Most of them allow you to stop and start again at any moment without incurring any fees.
I typically subscribe to Disney+ for about a month, maybe once or twice a year. I then have Netflix for the majority of the remaining months. Disney+, Netflix, Hulu, Apple TV+, and Amazon Prime Video (plus any live sports services you may have) do not all need to be paid for at the same time, forever. Just watch the new shows when you circle back and stagger them. They will all remain in place. If you have the patience to wait and binge-watch the entire season later, you won't have to wait a week for new episodes.
Plan Your Dinners
When we started meal planning, I was astounded at how much money we began to save. Having a food plan makes eating out less likely. Additionally, suppose you're starving and want something to eat. In that case, you're less inclined to buy expensive pre-prepared dishes at the last minute. You'll also shop for groceries more effectively.
In addition, with a bit of preparation, you may eat healthily. After all, more straightforward junk food selections are frequently available as last-minute alternatives. You can save even more money by organizing your meals around weekly discounts and coupons. You'll know exactly which ingredients to buy at the grocery store if you write down what you intend to eat.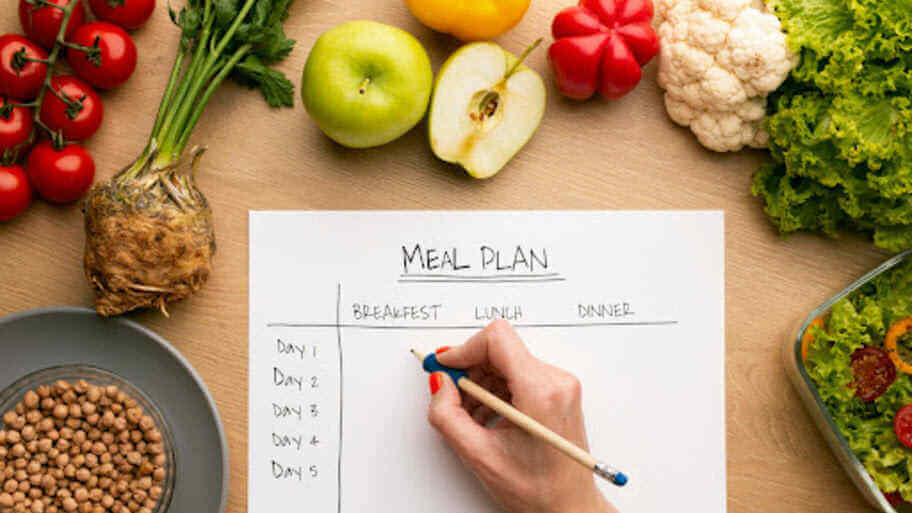 Cut Back On Your Entertainment Expenses
Reduce your entertainment budget. In your location, look for free or inexpensive options. For instance, you can borrow books and movies from the library. Redbox may cost less than some streaming services, depending on how much time you spend watching TV. It certainly costs less than a movie theater.
Cutting back on streaming services has already been discussed, but what about cable? Consider cutting the cord permanently if you're still paying a large telecom for 1,000 channels you hardly watch. (How does anyone still watch cable TV these days with the constant assault of commercials?) Spend more time outside, whether biking, hiking, or having a picnic. We guarantee that you won't truly miss the HGTV home renovation programs after a while.
Be Energy-Wise
Modify how you utilize the utilities at your house. Both smart strips and a programmed thermostat can be helpful. Look at the weather prediction and plan based on it if you don't want to acquire equipment. For instance, turn off the yard sprinkler if it's about to rain. To reflect the outside temperature, adjust the heat and air conditioning. I seriously doubt that a few degrees will impact your comfort, but they might add to your bill. If you won't be home for a few days, go ahead and completely turn off your thermostat (or longer).
Make it a priority to lower your home's energy usage so that you can eventually save money. Saving $20 or $30 a month may not seem like much, but putting it toward paying off debt will build up over time.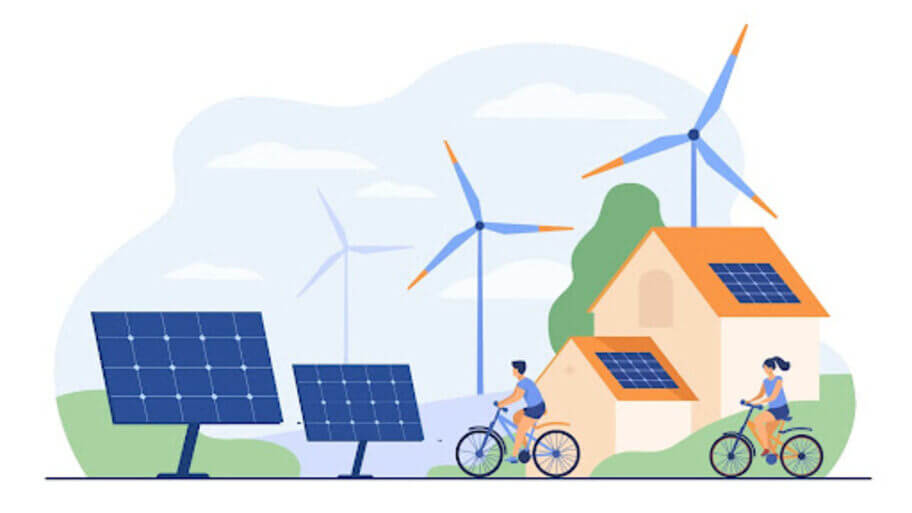 Reassess Your Insurance Coverage
This option is also included because you must alter your habits to benefit from the savings. When it comes to insurance, we "set it and forget it" far too frequently. However, you may be overspending. Find out whether you can get insurance for less.
Compare prices on auto and house insurance. See whether you can combine your policies to save money. Consider your insurance requirements and whether changing your coverage may result in savings. (Perhaps you don't require collision coverage for your aged, beaten-up car.) Checking each time your policy renews can be advantageous. Make sure you compare like with like to avoid getting inferior coverage to save a few dollars.
Think about utilizing an insurance broker. They frequently consult with several businesses to get you the most excellent bargain, saving you a lot of time and effort from conducting your research.
Consolidate Your Loans
Many people could save money if they took the time to refinance their loans, similar to how insurance plans can save money. As long as the interest rate continues to decline, I know folks who refinance their mortgage regularly. They search for loans with no upfront costs to avoid losing all their savings to pay for the expense of originating a new loan. If you follow suit, you might monthly save hundreds of dollars.
This applies to other types of loans as well. Car debts, school loans, and even personal loans might be refinanced. All you have to do is put up the effort to look around for a better offer and complete the paperwork. Although it can be a little tedious, if you weigh the money you'll save against the time required, you'll discover that it's probably one of the highest-paid side jobs you'll ever find. You may be able to focus on paying off your higher-interest consumer debt if you have a reduced interest rate and monthly payment. Look into the possibility for yourself. Just keep an eye out for any costs that can cancel out the advantages.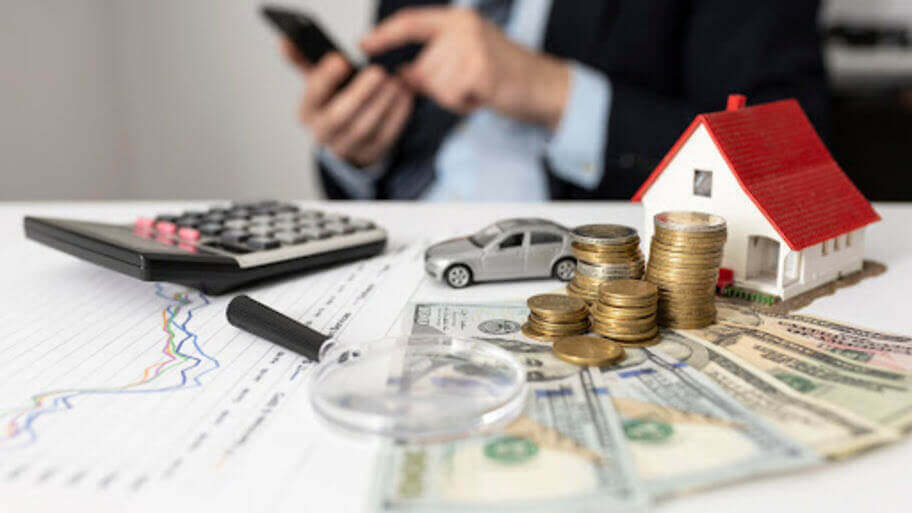 The Conclusion
Making tiny, durable improvements is one of the secrets to more effective — and efficient — debt reduction. In the long term, they will help you save more money. It's not as impressive as being able to pay a significant sum in a brief time. However, suppose you're prepared to make a few relatively easy lifestyle modifications. In that case, you'll be astonished at how much money you can save.
The most incredible thing is that minor adjustments are frequently simpler to implement. Ideally, you'll be more inclined to continue it after the debt is paid off. Keep trying to "crash diet" your way out of debt. You'll only find yourself back on the yo-yo loop of accruing debt, making drastic adjustments to pay it off, becoming debt-free once more, and then accruing debt once more.
Instead, follow a more gradual, long-term plan to repay your debt. Whether we're discussing a diet for food or money, it's the true secret.
Featured Image: Freepik @ wayhomestudio