Florida, Georgia, Michigan, Ohio, and Missouri are the next-best states for retirement in 2022, according to a survey by Bankrate. Contrarily, Alaska came in last on our list. Low rankings in affordability and bad weather hurt the state's standing. In one subcategory, Alaska did come in first place since its citizens pay the fewest taxes in the country.
Since retirement is a goal that you work toward your entire adult life, you should make sure that when the time comes, it's enjoyable. As a senior, you have a number of decisions to make that will affect how you live after retiring from your employment. Your choice of residence will be among the most important ones you'll make.
Life moves more slowly after retirement. No more stressing about meeting deadlines, dealing with office politics, or trying to make ends meet in a place where the cost of living is high and the commute is terrible. The termination of your profession also brings up new concerns about how and where to spend your days now that you're not bound to a particular place.
Should you choose to make your home in the mountains or near the sea? Is golf or cross-country skiing your sport of choice? Perhaps most importantly, where do your children, grandchildren, friends, and medical professionals reside? These inquiries are extremely private. Bankrate looked at a lot of information about living costs, public health, and other things to come up with unbiased answers to the question of where to retire. Retirement residences should provide a variety of activities, pleasant weather, and high-quality medical care. Keep in mind the locations that your limited budget will allow you to afford as well. State-to-state differences can be found in living costs, home values, and tax ramifications. These states are some of the best for retirees. When you finally quit the workforce, think about making a home in one of these stunning places.
Florida
The Best Feature For Retirees
: Cost of living
Florida is among the most well-liked places to retire. Numerous cities are available for you to pick from, ranging from Jacksonville in the north to Miami in the south. There are plenty of beaches and warm, tropical weather available all year.
The expense of living in Florida is one factor in drawing elderly people there. The state doesn't impose income taxes on citizens or offer tax pensions, which may be appealing to seniors who wish to take a part-time job to keep themselves occupied. It came in first on AARP's list of the most affordable states for retirees, so retirees who want to make the most of their money should consider moving there. The top retirement destinations in Florida are listed below.
St. Petersburg

Clearwater

Pompano Beach
There are several active retirement communities to choose from in Florida, even though the state's largest cities are senior-friendly. You'll have a lot of opportunities to socialize with senior citizens, use amenities, and have easier access to assisted living services.
Minnesota
Most Attractive Quality For Retirees: Health care and quality of life
Wallethub's list of the best locations to retire gives Minnesota a high ranking despite the fact that it is more expensive than other states. It got the best possible scores for health care and overall quality of life, which are both very important for seniors as they get older. In fact, according to AARP, it is one of the states with the healthiest population of people over 65.
Here are a few Minnesota cities to think about for retirement:
Minneapolis

Rochester

St. Paul
It is a good choice for seniors looking for something to do in retirement because it has more movie theaters per person than most other states. Seniors can enjoy the outdoors all year long, even when it's cold and snowy in the winter and hot and sunny in the summer.
Colorado
The Best Feature Of Colorado For Retirees: Health care system
The Colorado Rockies might be the best place to spend your golden years in nature. For pleasant hikes or bike excursions through nature, there are trails and national parks available. On Bankrate's retirement list, it also receives good marks for health care and quality of life.
These things have a big effect on how many older people move to this western state. In actuality, seniors are thought to be worth $4.78 billion to the economy. So, you can find older people who are interested in the same things you are and find things to do. Colorado has some of the top retirement communities, including:
These major cities have a lot of neighboring communities as well. Seniors can live a peaceful lifestyle while still taking advantage of everything a bustling metropolis has to offer.
Alabama
Most desirable characteristics for retirees: Reduced costs of living and in-home services
Alabama, a state in the southeast of the United States, tops Wallethub's ranking of retirement communities for the cost of living. The state has some of the lowest property taxes in the country, and neither social security nor retirement homes are taxed.
It's good to know that any in-home services an older person might need are affordable. The prices are low enough to make sure that you can get the help you need without going bankrupt. Alabama has some vibrant cities where retirees might live:
Huntsville

Birmingham

Montgomery
These vibrant metropolises will certainly keep seniors busy, but the state is full of quaint rural villages that can provide them with a more laid-back way of life. There are several museums and tourist destinations in the state, making it possible to go without using an airport.
Determine Your Top Priorities for Retirement
With so many choices, you should figure out which parts of your ideal retirement lifestyle are most important to you before making any other choices. Thinking about the weather you'll want to endure is a simple place to start. Anywhere in Florida makes sense if you want to experience nearly perpetual sunshine. But Colorado might be a better choice if you want a place with four distinct seasons.
Find out about the area and think about important things that could affect your later life. This includes things like the cost of living, access to health care, transportation, and fun things to do. When deciding where to retire, you should take your time so you can find the place that will give you the best quality of life.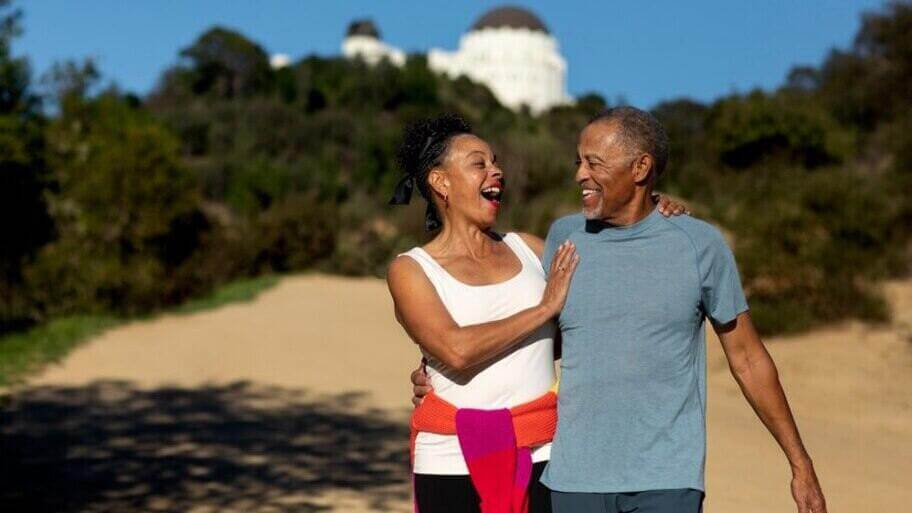 Featured Image: Freepik @ freepik