I clearly remember one particular aspect of my father's investment philosophy. He repeatedly assured me he would avoid certain investments out of pure principle. To begin with, he insisted on never shorting a stock. Essentially, betting on someone else's failure when you short a stock means you will profit from their loss, which is why. Additionally, he steered clear of cigarette company stocks, even when they were popular in the 2000s. Once more, he believed that profiting from a business that fundamentally poisons its clients was unacceptable. He thereby lost out on significant gains. The maker of Marlboro cigarettes, Altria, was once regarded as the best investment you could have made in the S&P 500. He wasn't aware of it, but he was already engaging in socially conscious investing.
What Exactly is Socially Conscious Investing?
Investing with a social conscience, often known as ethical investing, is precisely what it sounds like. It involves ensuring that your investment dollars go to businesses that behave responsibly toward society. For some, this entails taking into account the health and safety of their clients. It might also be a problem of labor or human rights. You can be worried about a specific company's detrimental effects on the environment.
One example of ethical investing is avoiding gas and oil businesses because of their role in pollution and climate change and/or refraining from investing in clothing or fashion businesses that source their labor from sweatshops. You could decide not to put money into businesses that oppose unionization or even those with a track record of discriminating against LGBTQ+ people. You are free to decide what is (and isn't) socially responsible, as we'll go over in a moment.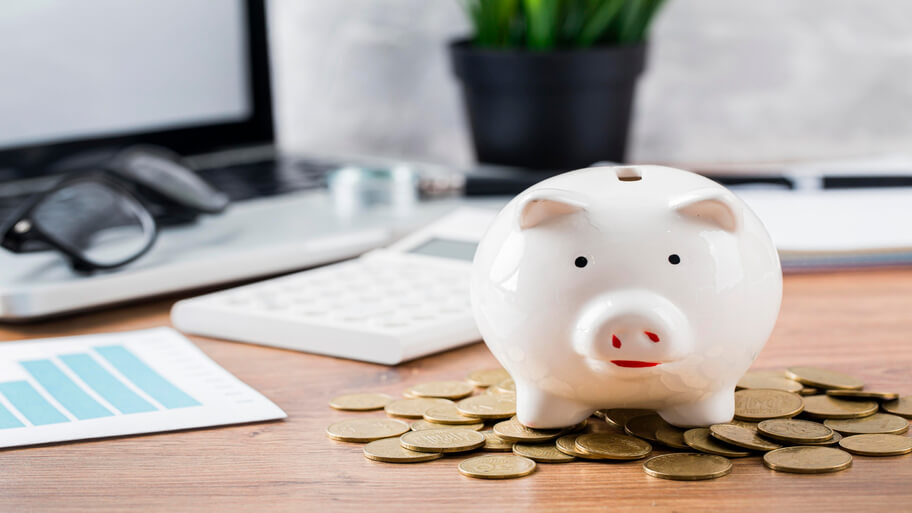 An Increase in Popularity for Ethical Investing
Nowadays, more people care about more than just maximizing their profits at any cost. They would prefer not to invest in businesses whose goods are intended to do harm. Some investors will avoid companies that don't act responsibly toward society, such as coffee and restaurant businesses that don't employ fair trade beans, even if the products themselves are not damaging. SRI, or socially responsible investment, is the practice of exclusively investing in businesses that seek to impact society positively.
You can choose each business separately and purchase shares in them. Alternatively, you might use ethical mutual funds or exchange-traded funds (ETFs), which are made to handle this for you. However, since these are still actively controlled, performance will vary. You won't have direct control over the fund's investments. Expect to pay a reasonable expense ratio for the funds. There are other possibilities with reasonable fees, but don't anticipate paying meager fees like a low-cost index fund.
The Right Mix of Profit and Responsibility
Profitability is the only thing we often consider when discussing investments. The investments that are profitable for us are the best. Because of this, American technology companies have performed better than businesses in every other sector during the past ten years. In contrast to the Dot.Com era, these businesses started to profit. And they wish to continue producing more each year. With no end in sight, profit growth is accelerating.
Contrarily, ethical investing is concerned with more than just financial gain. It also considers the company's social contributions. Rewind for a moment to Altria. For many years, it was flush with cash. But it was also producing a product that shortens the lifespans and exposes the vast majority of its consumers to serious health hazards. Given their problems with privacy and dissemination of false information in more recent times, you might be hesitant to invest in Facebook.
What Will Be Your Boundary?
Altria's case is a relatively simple one to make. Regardless of your opinion regarding whether they fall under the category of "evil corporations," it is inevitable that they aren't having a good influence on society. However, things aren't so cut and dried for other businesses. The boundary can be hazy and is inevitably affected by your ideas.
Microsoft is probably not the first company that comes to mind when you think of a socially responsible business. They do produce computer hardware and software, after all. Yes, you can use their things for good. However, claiming that their products contribute to having a beneficial social impact is a bit of a stretch. On the other hand, Microsoft asserts that they are committed to becoming carbon-negative by 2030. In terms of environmental responsibility, that is highly socially responsible of them.
What about the producers of booze or marijuana? Even if you consume those goods in moderation, they can still be hazardous to many other people. Ultimately, it's up to you to decide which investments you think are morally sound.
Do Good Intentions Suffice?
Tesla, on the other hand, is viewed by many as a socially responsible business. Ultimately, they specialize in creating environmentally friendly electric vehicles, so it makes sense. The production of EVs isn't exactly healthy for the environment, though. Elon Musk, the company's founder, also spends billions of dollars to launch himself into space (or simply that Tesla accepts billions in government subsidies but seems incapable of paying his taxes). Tesla may not be the moral investment that it claims to be.
There are gray areas when determining if a corporation is ethical. There will always be opposing tales. It's comparable to the discussion around Leonardo DiCaprio's support for raising awareness of climate change. Whenever he hosts an event or delivers a powerful speech, he raises awareness of (and funds for) the cause. Those items unquestionably have advantages.
On the other hand, he uses his private plane to travel the world with himself and his friends, which adds to his carbon footprint. We don't want to imply that Leo is dishonest in his efforts. Simply put, we're stating that morality can vary depending on who views it.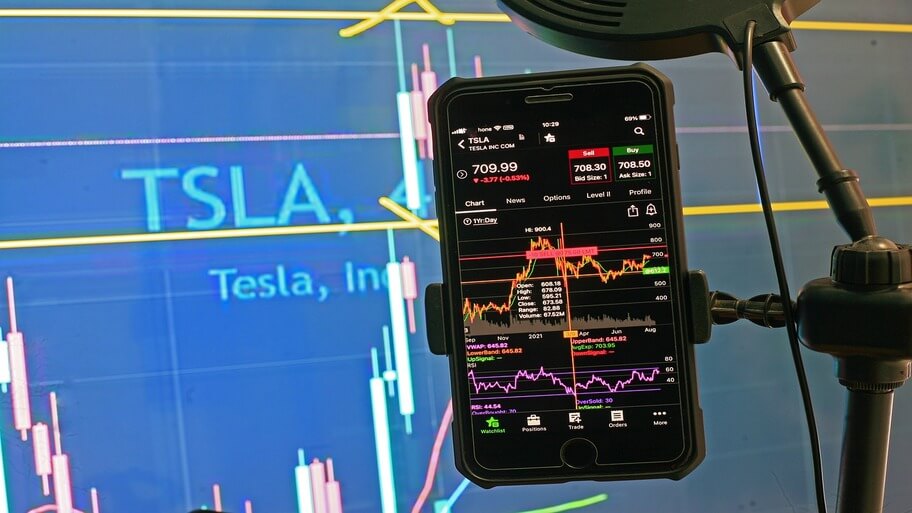 The Focus Should Be On Investing First
I genuinely believe that the primary focus of SRI should still be on investing. You may value social influence, but that is insufficient. However, you must first confirm that the investment is safe and rewarding. After all, the objective of any investment is for the capital to increase over time. You would have been better off making a charitable donation than investing in a socially conscious company that just loses money.
Bear in mind TOMS Shoes. They actively promoted the use of eco-friendly products and the donation of a third of their income to "grassroots good." If you had invested earlier, you might have been able to avoid the situation where it seemed like everyone in the nation had a pair of their shoes. The business, however, wasn't financially stable. At the end of 2019, creditors took control of them. Your fictitious investment would have lost all of its value.
What good is your socially conscious investment if the business doesn't turn out to be one?
Even Today, Ethical Investing Can Be Profitable
I am aware of your thoughts. I just gave the impression that if you want to invest ethically, you should forget about financial gains. But in reality, that's not the case. Morgan Stanley discovered that American sustainable equities funds beat their conventional counterparts in 2020. Additionally, they faced fewer hazards throughout the pandemic.
The longer-term picture reveals comparable outcomes. When analyzing data from 2004 to 2018, the investing firm discovered that sustainable equity funds outperform conventional funds with different mandates on average. You might be able to have your cake and eat it, too, when it comes to socially responsible investing.
How to Make Social Investments?
Funds are a fantastic place to start if you aren't too particular about the businesses you choose to invest in. Start by researching ESG Funds (Environmental, Social, and Governance). Additionally, you have options outside of the stock market. Additionally, you can invest in ESG Bond funds.
However, these funds might not be useful if you have more stringent ethical standards. Financial experts handle these funds, so they may have a different definition of "socially responsible" than you do. You might need to choose each stock individually to investigate every business in which your money is invested thoroughly.
The good news is that individual stocks and funds are available for trading on the major markets, depending on your preferences. You can buy them and hold them using your preferred brokerage or app.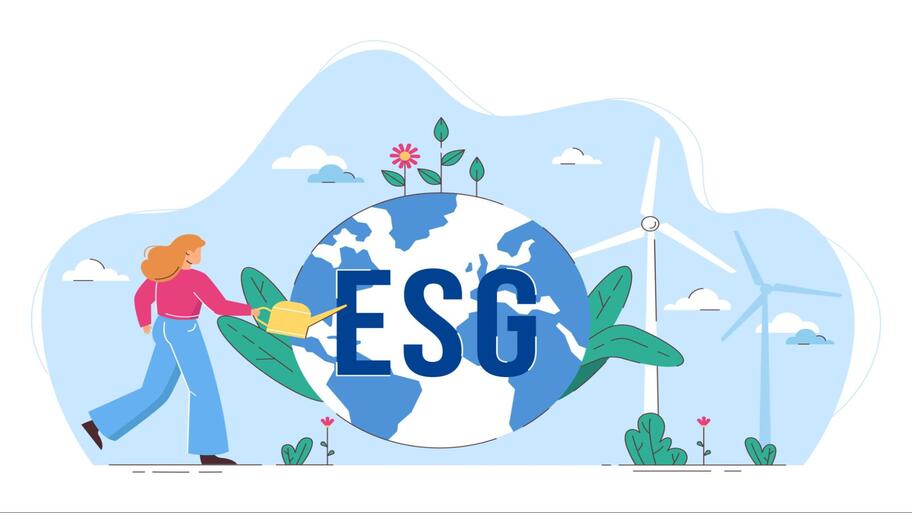 Making Ethical Investments With a Robo-Advisor
SRI is so well-liked these days that even Robo-advisors have joined the party. For people who desire to make investments with a social conscience, Betterment, for instance, offers a selection of Socially Responsible Investing Portfolios. Customers of Personal Capital and Wealthfront have access to comparable choices.
The benefit of using these automated portfolios is that they take care of all the investing and fund selection on your behalf. These Robo-advisors present an alluring choice if you want more of a "set it and forget" investment option while also maintaining your awareness that your money isn't going to exploitative people or businesses.
Is Investing with a Social Purpose Right for You?
My Dad's personal opinion on Altria has always struck me as odd. The statement "Smoking kills, thus don't invest in a tobacco company" makes reasonable on the surface, I suppose. But my father was a smoker. He smoked so much at one time in his life that he consumed several packs every day.
I used to ponder how much he may have made if he had placed all that money in Altria stock instead of smokes. After a few decades, some simple math revealed that it might have been worth millions. So, yeah, we might have been a very prosperous family. However, my father was adamantly opposed to making money from a business that harmed many people. However, we could have done a lot of good by using part of that fictitious wealth.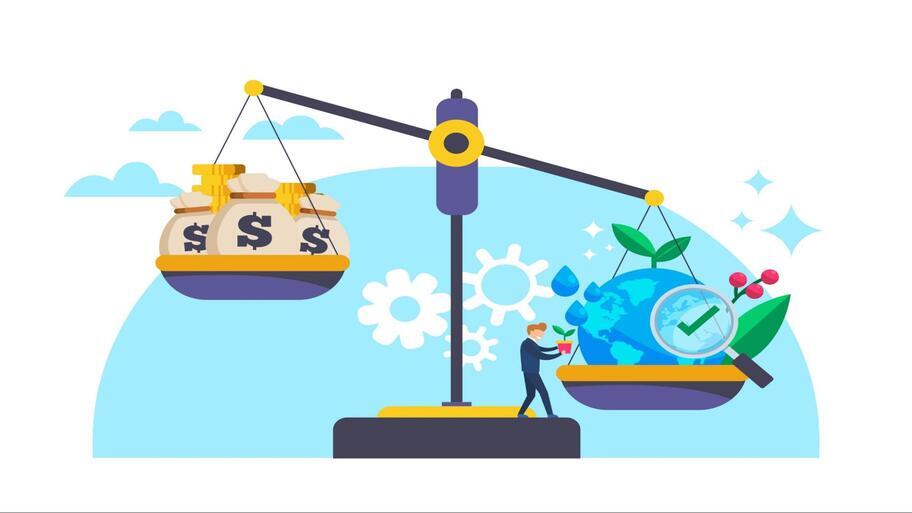 The Conclusion
Did the world change due to my Dad's decision to forgo his investment in Altria? Actually, no. Without my Dad's investment money, they would still sell millions of cigarettes to people worldwide. However, my Dad's moral outlook prevented me from developing unhealthy smoking habits when I was younger. I do not doubt that my father would have gladly exchanged those additional investment profits to assure his children wouldn't smoke.
If my Dad had chosen to invest in Altria back in the day, I wouldn't have felt bad about it. They are merely investments in my eyes. I consider it fair game as long as it's a respectable company carrying out authorized activities. In the end, all I'm attempting to do is choose investments that will turn a profit over time.
On the other hand, I can get why some people might feel uneasy investing in particular businesses or industries. There is also nothing inherently wrong with that. Why not invest your money wisely if you can still do so without feeling terrible about the behavior of those companies?
Featured Image: