The process of purchasing your first home may seem overwhelming. Besides being an important personal achievement, it also marks a significant financial turning point. Rising costs and flat salaries have made it much more challenging for millennials to buy their first homes. It was much more challenging for them than it had been for their parent's generation. But it doesn't imply it can't be done. You're in good shape to purchase a home if your family income is secure and your debts are manageable.
Considering the magnitude of this purchase, it is prudent to have your finances in order. When embarking on homeownership, it's natural to feel excitement, curiosity, and even fear. Here are some essential financial pointers to keep in mind as you work towards purchasing your first house.
Create a Reasonable Cost Estimate
The first thing to do before buying a property is to calculate how much you can comfortably spend. Using a home affordability calculator is a simple method to do this. Input data such as monthly income, expenses, and savings into this calculator to get an accurate pricing range.
After determining how much you can afford to spend, you should include that number when applying for a mortgage loan. Getting a loan from a financial institution that's at, or even higher than, your price limit is possible. Buying a property at the limit of your budget might strain your ability to meet other financial obligations. In addition to the principal and interest on your mortgage, you will have to pay for items like property taxes and homeowners insurance. Because of this, you should prioritize seeing homes that are priced competitively with your budget. If there is a bidding war, you'll have some breathing room if the price goes up significantly.
Try Not to Be in a Hurry
Keeping a level head is crucial while searching for your first house, related to the preceding point. Homeownership is likely the single most significant investment you will ever make. You should take care to get this correct. It will be more difficult to refrain from making impulsive purchases in a real estate market when supplies are low due to high demand.
For instance, it may be tempting to make a high offer on a home you truly like if other bidders are competing. All this accomplishes is lock you into an unaffordable mortgage payment. If you find a property you love but it's too expensive, it's better to let it go than to go into debt paying for it. Accept your defeat and move forward. An affordable home that meets your requirements will present itself to you.
Be Sure to Check Your Credit
Your credit score is crucial if you want to get accepted for a home loan. It is in your best financial interest to have as good of credit as possible before applying for anything. A conventional loan often requires a FICO (Fair Isaac Corporation's version of a credit score) of 620 or higher. If your credit score is 740 or better, you qualify for the best interest rates lenders offer.
Even if your credit score is below 620, you may be able to get a loan. However, you should know that you will probably be required to make a more significant down payment and pay a higher interest rate. The good news is that you can receive a free credit report online, so you don't have to wait for a lender to inform you of your credit score.
Get a letter of pre-approval
To be mortgage loan qualified is very different than to get a loan authorized. Since most lenders have no problem pre-qualifying borrowers, the two words are sometimes used interchangeably. Unfortunately, the pre-qualification just gives you a ballpark figure for how much a lender would loan you depending on your income and obligations. A pre-qualification is a significant first step on the road to home ownership since it gives you an estimate of how much house you can afford. You should have a real pre-approval in hand, however, before you start making offers.
A pre-approval is when a lender scrutinizes your financial situation and gives you a written commitment for a particular loan amount. Understand the significance of this. This shows the seller that you're serious about the transaction and gives actual proof of a loan. Getting pre-approved for a loan might offer you a significant leg up on other purchasers in today's competitive real estate market.
Seek the Lowest Possible Interest Rate
So, let's suppose you do all of that. You apply for a home loan, check your credit, and get pre-approved. Prepared to make a proposal, right? Wait a minute! You wouldn't buy a vehicle (or make any other major purchase) without researching beforehand, would you? If you have many mortgage quotes, why settle for the first one?
It may save you almost $3,500 in interest during the first five years of your mortgage if you shop around and get quotes from at least three different lenders, says the Consumer Financial Protection Bureau. When you have many price estimates, you may begin shopping. Surprisingly, around 25% of people who purchase homes do this. Consequently, the vast majority may be passing up the finest offers. You shouldn't repeat my error!
Use the open houses to your advantage
Attending an open house is a great way to get a wealth of free, helpful information no matter where you are in the home-buying process. You'll have a better idea of the kind of houses on the market and the going rate in your neighborhood. Making relationships in this manner is also fantastic since no pressure is involved. You may meet the listed agents and ask for their contact details.
An further, often-overlooked perk is that you may get a sense of the level of competition in the area. Check out how many people stop by during the open house to get a feel for the interest level. Take advantage of open houses to learn more about the property and ask any questions. Keep in mind that there is no restriction on the number of open houses you visit.
Get ready for the down payment by saving up
This is a significant challenge when initially buying a house. Unlike present homeowners, you won't have any home-equity savings to use as a down payment. It follows that the down payment for your first property must come from your own funds. That's a lot to expect from first-time purchasers in some instances. Even while it's possible to put down as little as 3 percent of the purchase price, doing so might have severe financial repercussions.
Aiming for a 20% down payment can help you avoid mortgage insurance and save you a ton of money on interest throughout your loan. Using a budgeting program, reducing monthly costs, putting away tax returns and job bonuses, and picking up additional work are all excellent places to start when saving for a down payment.
Save up for the Closing Expenses
First-time home purchasers sometimes make the mistake of not allocating enough money for closing fees. The charges incurred and paid during the finalization of a property sale or purchase are known as closing costs. Home appraisals, title searches, and mortgage paperwork all fall under this category.
Your closing expenses will likely be between 2% and 5% of your loan amount. Depending on your current financial condition, these amounts may be deal-breakers or deal-makers. You might attempt to negotiate with the vendor to cover some of these charges. You might also consult your broker about any available first-time buyer rebates.
Explore Available Help Options
The real estate market's health is tied to the availability of entry points for first-time purchasers. Fortunately, there are several options for first-time homebuyer aid programs. The First-Time House Buyer Incentive in Canada is a program that offers financial assistance to those who are purchasing their first home. In addition, first-time buyers in Canada may access up to C$35,000 in tax-free RRSP withdrawals for a down payment.
The federal government in the United States provides several different types of aid. The Federal Housing Administration (FHA) insures loans, which might make it simpler for first-time purchasers to qualify. Programs tailored to particular regions or localities exist as well. You may use tax-free money from several retirement accounts to assist with the down payment on a home. For further information about housing options in your state, get in touch with the relevant housing finance agency.
You Shouldn't Be Afraid to Bargain
It's normal for a first-time homebuyer to be anxious about closing the deal. Getting a mortgage or a good deal may make you feel helpless. But adaptability is a need in the real estate business. That means there is plenty of space for novice buyers to bargain on home pricing.
Hiring a real estate agent is a smart move. You should not, however, expect that they would immediately defend you. Professor of Management at Yale University Zoe Chance studies the art of persuasion and bargaining and demonstrates that agents' incentives are not to get the best possible terms for their clients.
To save money, shop when the market is in the buyer's favor. It's possible to haggle for a lower asking price, help with moving expenses, or even free appliances and furnishings. A seller's biggest nightmare is hearing those three little words. To pass up substantial discounts because you're unwilling to bargain is foolish.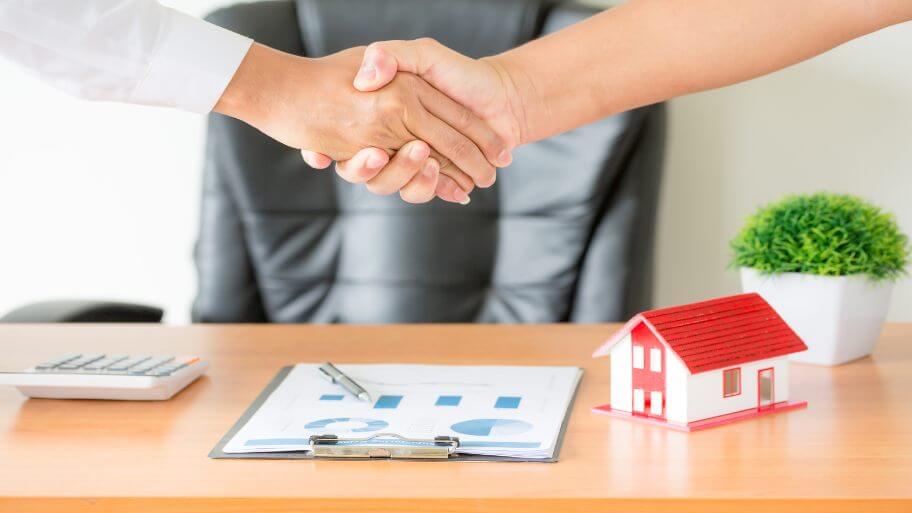 Featured Image: Freepik © jcomp