Dental care for seniors can be costly and out of reach if you are on a fixed income. The average cost of dental care out-of-pocket ranges from $469 to $922, according to the Kaiser Family Foundation. However, there is a chance that those costs will exceed $1,000 on occasion.
There is no need to despair if you are in a similar situation. There are numerous options for seniors to receive necessary dental care without spending hundreds or thousands of dollars. The best way to find these options is to conduct an online search. Here are six options to consider to get the ball rolling on your research.
1. Teeth Wisdom
Given the high cost of dental care, prevention is a great way to save money. Educating yourself on how to deal with oral health concerns to better care for your teeth and avoid dental care is beneficial.
This is where Teeth Wisdom comes into play. This website, run by a team of experts, is specifically designed to educate seniors and caregivers on all aspects of oral health. As a result, there is a wealth of information available on the following:
Common dental problems for seniors;

Gow to maintain good oral health, and;

Where to find affordable dental care, if necessary.
2. Dental Schools
If you're a senior citizen looking for accessible dental care, a dental school clinic might be a good choice.
Dental care is provided at a reduced cost because these clinics allow students to practice what they have learned. According to New Mouth, prices can be reduced by up to 50%. Even better, some dental procedures may be provided for free.
If you're concerned about allowing inexperienced students to work on your teeth, rest assured that licensed dentists oversee all procedures. These supervising dentists will ensure that proper dental care is provided. Because supervisors will be checking every step of the student's work, be prepared for the appointment to last longer than it would in a private office.
3. Dental Lifeline Network
A national nonprofit organization called Dental Lifeline Network gives low-income people access to dental care. They collaborate with a nationwide network of more than 15,000 dentists and 3,400 dental labs to provide seniors, people with disabilities, and those who are medically vulnerable with free dental care.
The Donated Dental Services program is the flagship program of the Dental Lifeline Network (DDS). DDS has donated $493 million in dental therapies and assisted 165,600 people to date. Furthermore, every dollar donated to the organization generates $8.87 in DDS care.
4. Veterans Affairs
The United States Department of Veterans Affairs (VA) provides dental care to veterans. The service is provided through the VA's nationwide network of over 200 dental clinics.
Diagnostic, surgical, restorative, and preventive procedures may be included in this care. However, how much VA will pay depends on various factors, including your military service history and current health. This can range from full dental coverage to one-time coverage with restrictions.
If you are not eligible for VA dental coverage, you may be able to obtain low-cost dental insurance through the VA Dental Insurance Program.
5. Health Resources and Services Administration
The Health Resources and Services Administration (HRSA) is an excellent resource for seniors who require financial assistance for dental care. The mission of the HRSA is to provide affordable health care to those who are geographically isolated, economically, or medically vulnerable. They carry out this mission by offering programs and grants to help subsidize health care, including dental care.
The HRSA, with over 90 programs and over 3,000 grantees, assists in providing affordable health care to nearly 29 million people. So, contact them to see if you are eligible for health care in your area.
6. The National Association of Free and Charitable Clinics
Regardless of how hard the government and other organizations try, many people — poor, uninsured, or underinsured — still lack access to affordable health care. As a result, the National Association of Free and Charitable Clinics (NAFC) has established a mission to serve people in need of health care, such as low-income seniors.
The NAFC operates approximately 1,400 free or charitable clinics and pharmacies across the United States to provide this care. People can get various services, including dental care, at these clinics for little to no cost. Furthermore, many of these clinics have sliding scale fees, which means your income determines the amount you pay for services.
Consider visiting one of these clinics in your area if you are a senior needing dental care.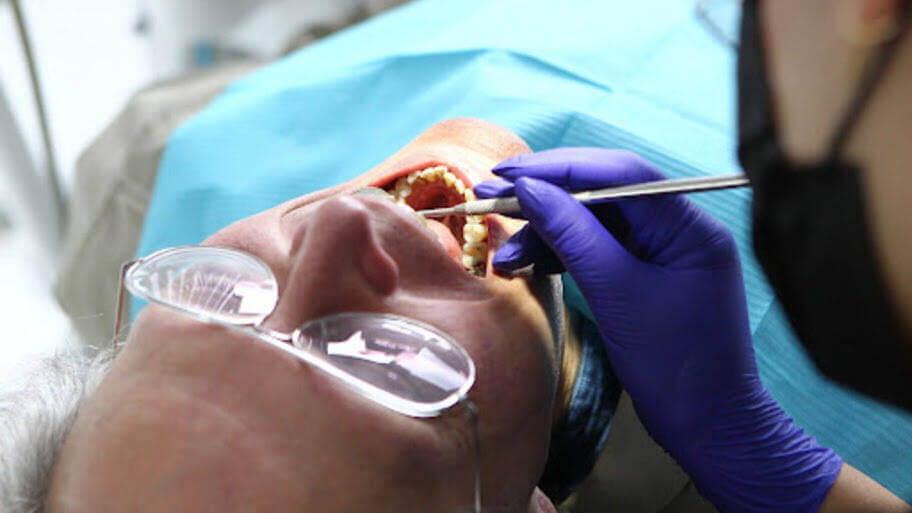 Featured Image: Freepik @ prostooleh