Due to how often the global economy goes up and down, there are a lot of articles on social media that say you should invest some or all of your retirement money in gold and silver. There is absolutely no way you would do this.
Predatory Facebook ads have been specifically targeting older adults, especially those who lean politically right, according to a new Quartz story. With the help of those advertisements, a salesperson who employs "very high pressure" techniques will call elderly people. Some of the advertisements lead to Metals.com, a totally ordinary-looking website.
The Scam's Mechanism
The con artist will inform their victim about a fictitious new law, which purports to allow the government to seize retirement money in the event of a severe downturn in the economy. They can also guarantee that a retirement fund will be shielded from an impending financial crisis brought on by Democratic politics. If you fall for the fraud, you will be told to transfer your retirement funds into a personalized IRA. Historical metals are one of the various investment alternatives available through this self-directed IRA.
The issue is that any gold and silver will be purchased at exorbitant costs. That IRA's value will almost immediately decrease by half (or more). Here is a senior's account of her experience, Cheryl, as told to Quartz.
Eventually, she gave in and, according to her, placed $83,000 of her retirement funds into a self-directed individual Retirement Account (IRA), a particular type of IRA that permits a wider range of investments, including precious metals. She then used her $83,000 to buy silver coins from Chase Metals to be kept in the IRA with the assistance of the salesman. She purchased coins worth $60,000 separately and had them delivered right to her house.
When she checked her IRA balance online, her assets totaled less than a third of the $83,000. This is because the price of her coins was much higher than the value of the precious metals they held.
Which Investments Are Better: Gold or Silver?
Cheryl's tale is a depressing one. She calculates that she lost about $25,000 in all. In the end, she had to sell some of the coins she had bought on her own back to Chase Metals in order to get some of her money back. Of course, they offered a lot less than she had originally paid for them.
Even though many people do invest in precious metals, the market is extremely volatile and populated by dubious individuals and groups. The AARP frequently alerts people to coin scams. Most financial experts also say that you shouldn't put more than 5% of your portfolio in precious metals.
State regulators have taken notice of Chase Metals (and its affiliated companies, Metals.com and TMTE). They have been charged with fraud and giving investment advice without authorization. Quartz discovered instances where they marked up the price of gold and silver coins by more than 200%. Numerous states have already started legal action against the firm, including Texas, Kentucky, and Georgia.
Important Points to Bear in Mind
Bulk metals like silver and gold are known as bullion. Bullion is occasionally offered for sale as ingots, bars, and coins. Bullion coins have a set amount of gold or silver inside, and their retail price is usually only a minor markup on the metals' worth. Coins made of bullion, especially gold, can be included in a reputable investment plan.
Perhaps having a large sum of money around makes you want to channel your inner pirate. There is a crucial point to keep in mind if you decide to purchase precious metals. No matter if it is a "collectible" or a "collector's item," the value of any gold or silver item is the same. Those are open-ended expressions that anyone may use.
Only a coin's "melt value" represents a gold or silver object's actual value. That is the true value of all the priceless metals contained therein when melted. Most collector coins are not made of only gold or silver. Instead, they are made of a mix of other, less expensive metals. When purchasing gold or silver, always inquire about the item's melt value. Chase Metals occasionally charged $56 for coins that contained around $26 of silver. Whatever way you look at it, that is a horrible investment.
How to Safeguard Yourself (or Your Parents)
A former salesperson claimed that Metals.com was aware of its "primary targets": "deep conservatives" who might be retired. The former salesperson, who requested anonymity out of concern for punishment by the company, described these folks as having a deep-seated mistrust of the government, the elite, Wall Street, and the entire system.
There is a reason why scam artists often gravitate toward the elderly. Technology tends to be underwhelming for senior family members who might be concerned that their retirement savings won't last. Here are some things to think about in either case or when talking to your older parents about it.
Genuine precious metal businesses won't call you on the phone and pitch you on investments. Before making a gold or silver investment, you should always have a face-to-face conversation with a reputable financial advisor. Remind your parents and yourself that shady Facebook advertising frequently makes false appearances. As a business, Facebook has been criticized for letting both political and non-political ads lie to people.
If you or another person has been scammed by gold or silver scammers, contact the North American Securities Administrators Association (NASAA). You can use this website to locate your closest one. You can also send this report to your state consumer protection bureau.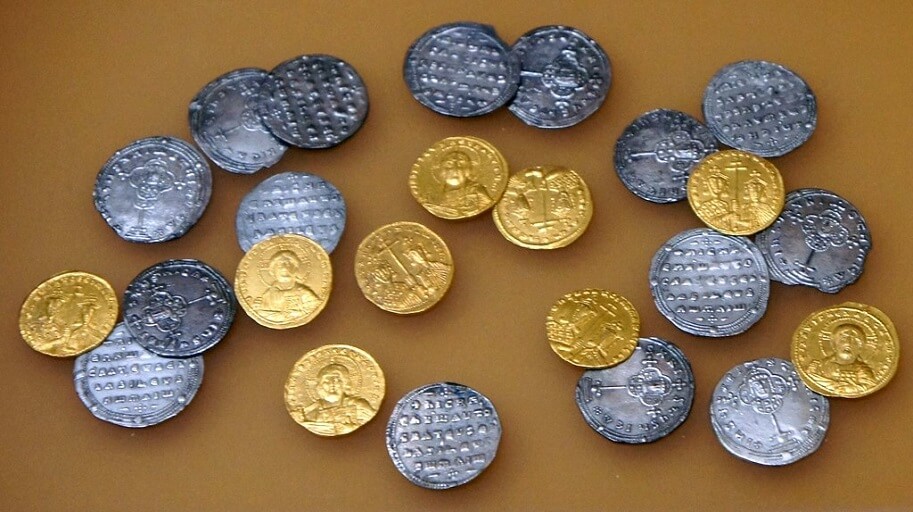 Featured Image: Unsplash @ pokmer