Here Are the Top NFT Artists as of 2022
10. Grimes – $5,800,00

9. 3LAU – $11,600,000

8. Slime Sunday – $11,624,266

7. XCOPY – $11,906,985.44

6. Hackatao – $12,487,255

5. Mad Dog Jones – $14,344,607.33

4. PAK – $17,546,770.67

3. Fewocious – $18,037,594.08

2. Trevor Jones – $18,083,354.4

1. Beeple – $113,100,017.88
NFTs are the new age of art. Creators everywhere are redefining themselves by utilizing blockchain technology to cement their digital creations. Many have capitalized on this and earned exorbitant payouts. After all, art is an investment, and NFTs just opened up art investment to the masses.

While you might know nothing about NFTs right now, the term is going to become increasingly common soon. What are NFTs? In brief, a Non-Fungible Token is a digital contract that represents a unique asset such as a media file. Non-fungible means it's completely unique and is not interchangeable. Blockchain technology enables each NFT to be completely unique and this authenticity is verified by every other network participant. Forgery is impossible.

2022 can be called The Year of the NFT and this list will show you why. Let's get into it.
10. Grimes ($5,800,000)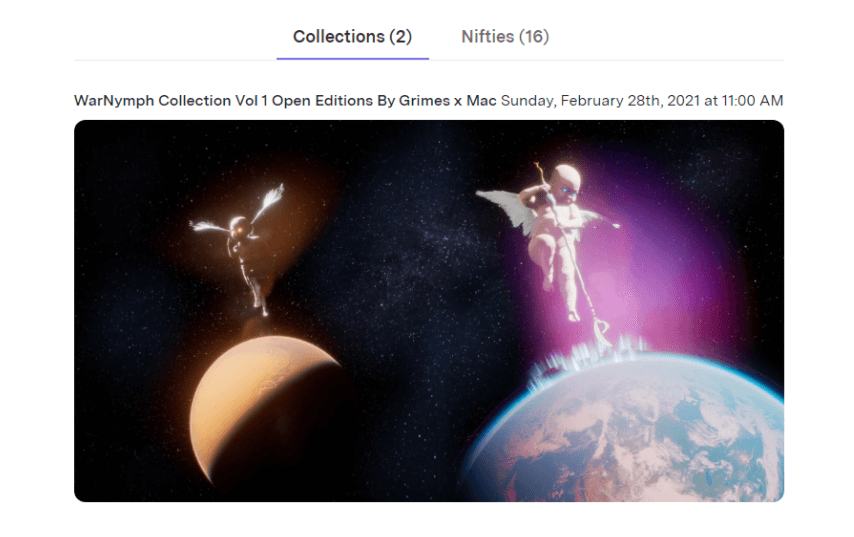 Musician, digital artist, and ex-wife to the world's foremost tech magnate billionaire Elon Musk, Grimes, aka Claire Elise Boucher, is a singer, songwriter, and record producer AND visual artist. Her style is perfect for the NFT space. Her music can be called soft dream punk with an EDM vibe. She's a favorite among fans for her unique creations and spunk. Notably, she's a trendsetter akin to Lady Gaga. Some could call Grimes the queen of dream pop in today's cyberpunk dystopia. I can't do her justice in this simple passage, so check out her work anywhere it's available. Grimes sold a collection of NFT artworks on Nifty Gateway for $5.8-million. Whatever Claire Elise Boucher's net worth was, it's surely rocketed thanks to her involvement with NFTS.

The War Nymph collection on Nifty Gateway is a testament to Grime's abilities. It's important to note she also collaborated with her brother on the project. It's several animated NFTs that feature a cherub with wings wielding a spear set with varying surreal elements using 3D imagery.
9. 3LAU ($11,600,000)

3LAU is a world-renowned EDM producer and performer. He's one of the biggest names in the music industry and a pioneer in the NFT space. On February 25-28 2022, 3LAU sold $11-million in 24 hours. His NFT titled Ultraviolet, a unique album with only 33 NFTs made, sold out. The top bidder collaborated with 3LAU on a brand new single, which was made into their own NFT. Now, fans can enjoy and even own a stake in 3lau's songs in new and unique ways. He was named CoinTelegraph's 93rd most notable person on the blockchain in 2022. With the NFT music marketplace brimming with potential, there's a good chance you'll see other musicians follow suit.
8. Slime Sunday ( $11,624,266)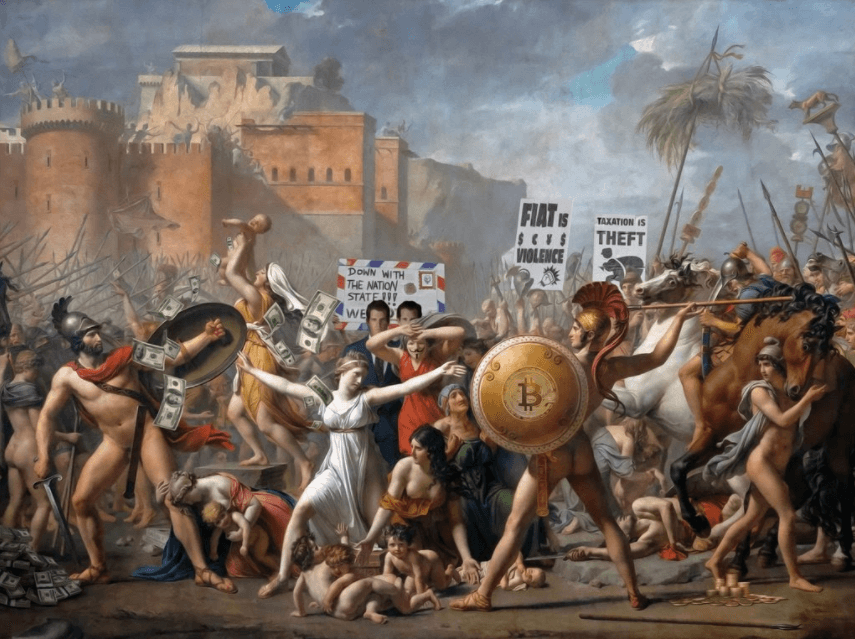 This digital artist from Boston has sold 6,508 NFTartworks to date. He's even worked with another artist on this list, 3lau, creating the ssx3lqau duo. This collaboration yielded Gunky's Uprising, an NFT track Slime made visuals for.

His work is striking and avant-garde. Instead of the same bright glowing elements we are used to now, Slime instead goes for more traditional tones. He combines the classical and the modern, communicating real progressive ideas while doing so. His work The Last Stand of the Nation State encompasses this.
7. XCOPY ($11,906,985.44)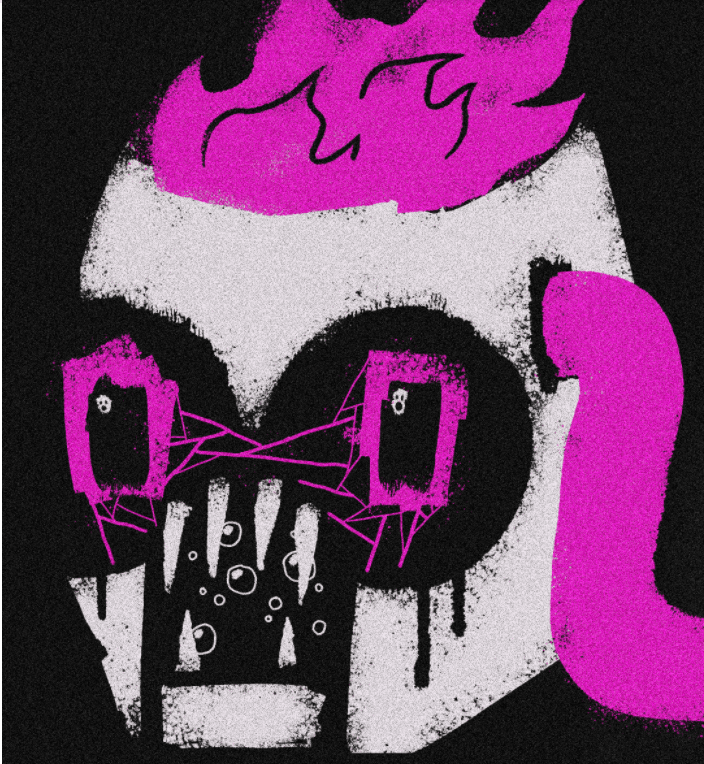 London-based XCOPY is a digital and crypto artist with an unknown identity. Like PAK, he or she prefers to remain anonymous. That doesn't mean XCOPY doesn't grace us with marvelous art in the form of NFTs. XCOPY has sold 1,907 artworks for $11,906,958.

XCOPY's work almost demands to be seen. The images are striking, and evoke a sense of familiarity with the strokes and patterns that harkon back to the 90s aesthetic, combined with the bright colors of today's most popular digital art. While the NFTs made by XCOPY are almost all animated, some are static. All of them are pretty timeless.

See more of XCOPY's work here.
6. Hackatao ($12,487,255)

It's hard to describe Hackatao in words. The duo's work is breathtaking, brilliant, and dazzling, but we can't show much of it on the website.

One amazing piece of digital art by Hackatao brings an ancient masterpiece to life. Leonardo da Vinci's Head of a Bear sketch was altered, animated, and put on the blockchain. Hack of the Bear NFTs were donated to the Museum of Crypto Art.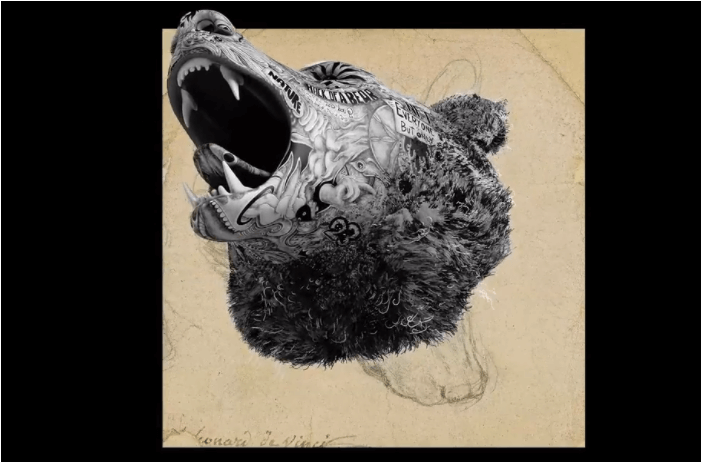 5. Mad Dog Jones ($14,344,607.33)
The sale of REPLICATOR by Mad Dog Jones has made the digital creator the "Most Expensive Living Canadian Artist" after beating the auction record held by the photographer and contemporary artist Jeff Wall of $3.7-million. Micah Dowbak, aka Mad Dog Jones, outdid Wall by $0.4 million.

He deserves the praise too! His work is grounded in traditional cyberpunk aesthetic while also poking fun at our often monotonous modern world. His flagship work REPLICATE features a copier, with randomizations. A new NFT is generated from REPLICATOR every 28 days. There are supposed to be seven generations stemming from the original, each subsequent generation producing one fewer unique variation. So far, the REPLICATOR has reached generation 4. Check it out for yourself.

Bidding for REPLICATOR began at a mere $100 worth of ETH. The discovery of this item led it to rise to its eventual $4.14 million sell price. The owner of this NFT owns all subsequent generations it creates. If they decide to transfer ownership, all generations will transfer to the new owner.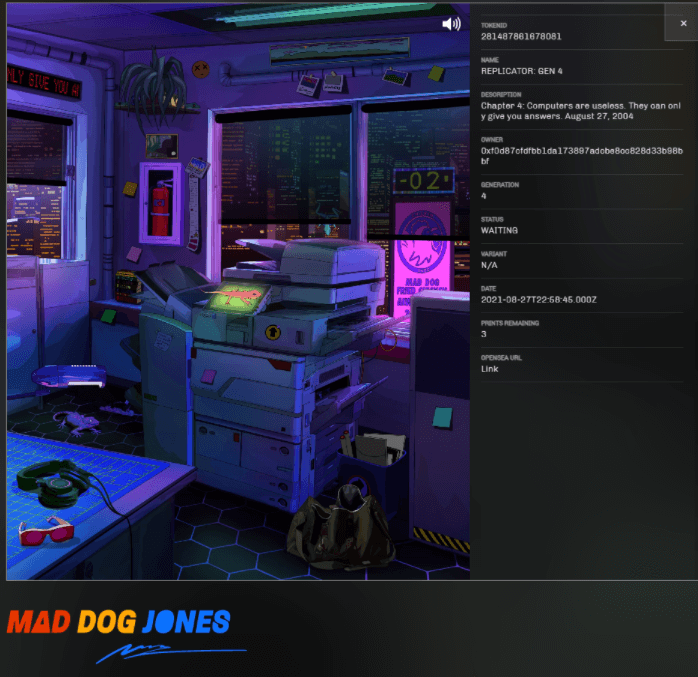 4. PAK ($17,546,770.67)

One of Pak's admirers is billionaire tech magnate Elon Musk. It's pretty obvious to see why after a closer look at this mysterious artist(s).

The Fungible, a collection on the Sotheby's auction website yielded sales of $16,825,99 on April 12 and 14, 2022. Why is PAK's collection so unique even among NFTs? It is a collection of digital cubes that are fungible. Collectors buy cubes individually or in groups and allow the owner to collect sets of NFTs based on the number of cubes they own. Each cube started at a fixed price of $500 and can be purchased at Nifty Gateway.

Pak is an anonymous creator. No one really knows who he is. However, the artist is a leader in NFT art and has one of the biggest followings in the crypto world.
3. Fewocious ($18,037,594.08)
At 18 years of age, you could call Fewocious a prodigy. He's created over 3,103 NFT pieces and collected over $5,200 for each one. This artist's career is just beginning. Fewocious has built an up and coming brand with a perfect NFT-friendly aesthetic. The Everlasting Beautiful NFT sold for $550,000.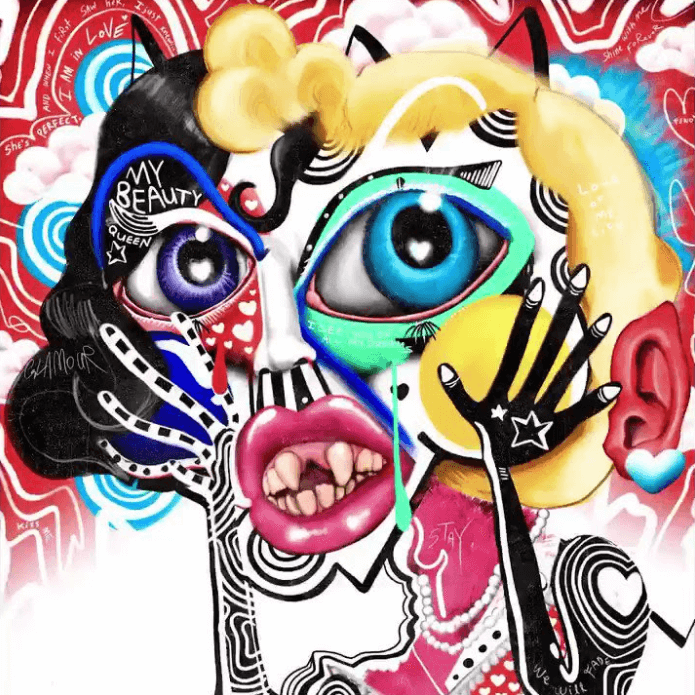 2. Trevor Jones ($18,083,354.42)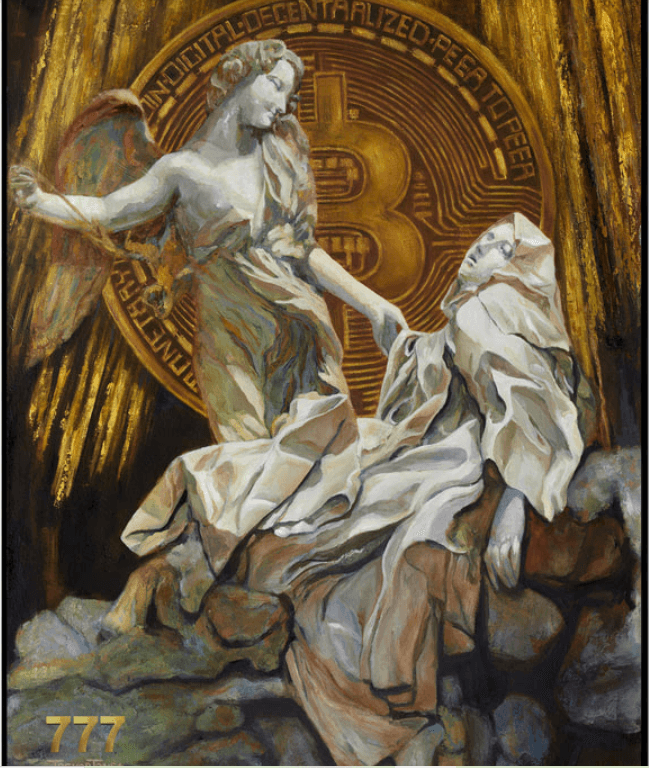 Trevor Jones discovered QR codes in 2011 and was fascinated. He began experimenting with them by creating painted QR codes that remained functional. Following this, he was introduced to augmented reality. As far as he knows, Jones is the first artist in Scotland to incorporate AR into his oil paintings.

NFTs seemed like the natural progression for Jones. His piece titled The Bitcoin Angel fetched $188,888. Another piece called Genesis, Jone's collaboration with Jose Delbo, sold for 302.5 ETH, or around $111,000. The sketch of Batman was the highest-selling art NFT to date at the time of auction. Now, the asking price for Genesis is $30,944,100. A good investment by NFT collector Maxstealth, if you ask me!

Jones caused a stir among the art community by being one of the first to foray into the NFT space. It can be said that NFTs have caused fissures in the art world. Jones and others are just a reminder that there are those who are willing to embrace change and those who aren't.
1. Beeple ($113,100,017.88)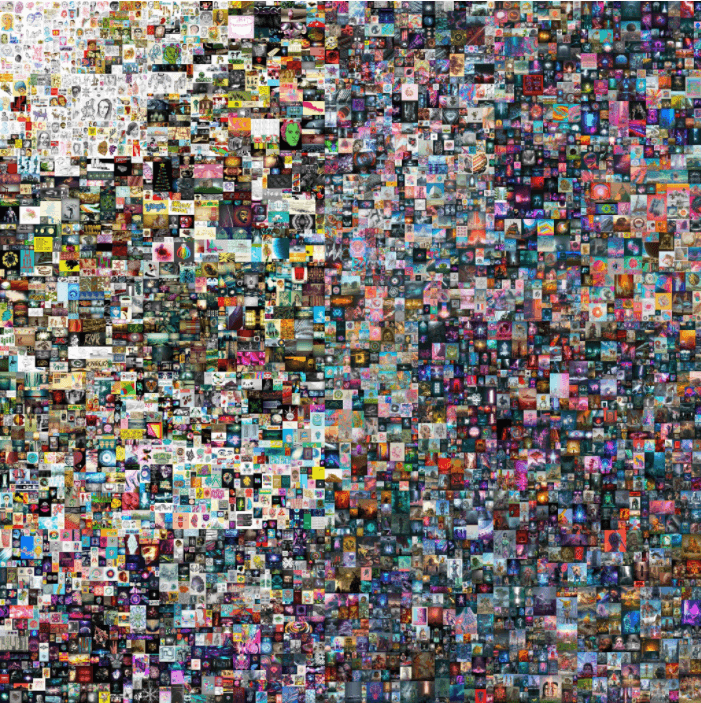 You can't mention the word NFT without talking about Beeple. Mike Winkelmann is a digital artist who sold his NFT titled "Everydays: The First 5000 Days" for $69,346,250.00. Winkelmann used Cinema4D, a robust 3D modeling, animation, and rendering solution that was not necessarily meant for still images. Still, Winklemann made a brilliant new piece of work every single day for 5000 days, a true accomplishment in this world of instant gratification. In a way, Beeple's work is the ultimate combination of the digital revolution catching up with the value of art as it relates to society.

Beeple also sold 845 other NFT artworks for $133,849 each. His work features surrealist landscapes, drawings, strange illustrations, realistic paintings, and out-of-this-world imagery.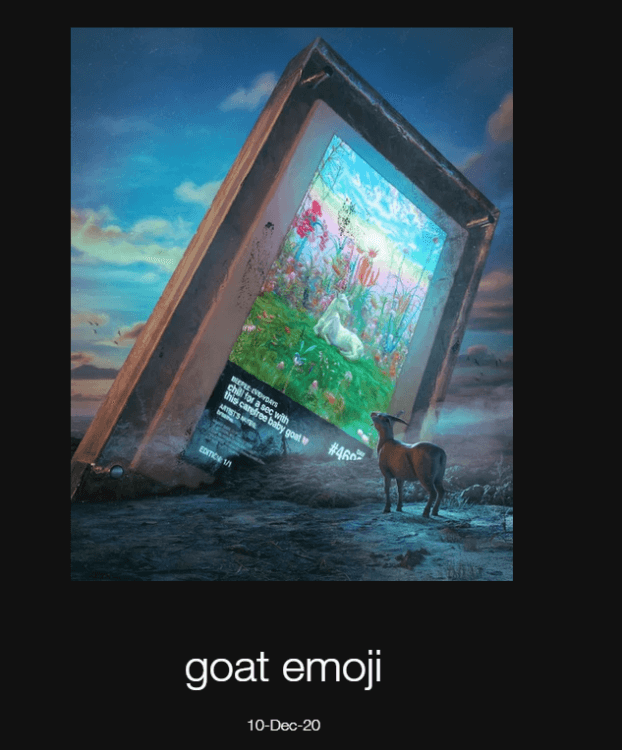 Beeple's personality is also a part of his brand. His mannerisms, quirky nature and meme-culture level dialogue on his website and social media are part of a brand that we are seeing all too often: the wealthy intellectual trying to strike a chord with humor. Check Elon Musk's Twitter if you don't understand what I'm talking about.
A Note About Making Your Own NFTs
You might be reading this and wonder "Can I make my own NFT art?" The answer is a resounding yes! However, make sure you're well informed. Read our article about How to Make and Sell NFTs first. Keep in mind that the above individuals were already practiced or established artists. Despite that, it's still worthwhile to be in on the NFT boom while it lasts.
Featured Image: Depositphotos