The last thing on your thoughts when a relationship ends is typically money. After dealing with the emotional fallout, we still need to take the necessary step of creating a new family budget. One of the challenges of being a single parent is learning to budget well on a smaller salary. Admit it: raising a child is a substantial financial commitment. How do you keep the home running if your family's financial resources have been severely cut? We would like to provide some advice.
Budgeting
Managing your finances can empower you with knowledge and choice over your material well-being. Put aside time, review your bank statements and pay stubs, and make a plan that will guide you through the month. If you have never made a budget before, where do you start? A mere 47% of Canadians stick to a monthly budget, so you're in good company. Budgeting applications like Mint.com, KOHO, and Wally are available for iOS and Android. They need little time to set up and use to keep you on track with your finances. Look for the one that suits you best, and begin saving!
Automate Payments
It takes a lot of time and effort to raise children. It might be more demanding to raise a family on your own. When you have a lot going on, it's easy to forget important details like making sure your bills are paid on time. Keeping up with your monthly payments boosts your credit score and prevents annoying reminder calls. Ensure that even relatively minor subscription services, such as Netflix or Amazon Prime, are included in your monthly spending plan. Observe the release dates to make sure you don't miss any. If you set up automatic payments with a company, they should email you a notice before processing.
Planning Meals
Don't forget to include food costs when you create your budget. We often shop at the supermarket without any kind of list in mind, and as a result, we end up with more than we need. How often do you buy something, get it home, and then forget about it until you clean the fridge a few weeks later? It's like throwing money away.
Preparing meals in advance may help with this issue. Think of it as your weekly meal strategy. Pinterest is a fantastic resource for finding quick and simple recipes to add variety to your weeknight dinner routine. If you're looking for flyers in your area, download Flipp. The next step is to go shopping and see what you can find. Comparison shopping might be worthwhile if you're looking to save money. In addition to saving money on groceries, meal planning relieves the pressure of having to come up with something to eat every night.
Cashback Apps
In all honesty, we spend cash regularly. Having children also increases the cost of living, which is already relatively high. Using various cashback applications, you can quickly capitalize on the money you need to spend. These programs pay you a tiny portion of what you already need to spend. The supermarket shopping apps Checkout 51 and Caddle give you a weekly rebate on various things. You can easily compare prices and possible cashback earnings with these apps, making them a must-have for trips to the grocery shop. Previously known as Ebates, Rakuten is the most popular cashback program that will give you a rebate on hundreds of different stores, including Amazon, Etsy, and Old Navy. However, making a purchase inside the app is crucial since this is how they generate revenue.
Obtaining Benefits With Reward Cards
Rewards cards are similar to cashback applications in that they provide the opportunity to earn points or cash back on future purchases. These days, it seems that even the most basic stores give their customers a shop credit card. When asked for them at the register, you shouldn't reflexively decline. Find out what the card can do for you. Is there a price for this? Is there a financial benefit? I was wondering whether there were any days when prices were reduced. Can you accumulate points for use in future purchases? These cards may help you save up for a big purchase, or they can just be used to make a trip to the grocery shop easier on a limited budget. The only effort required is a fast scan while paying or filling up at the pump.
Thrifting
A new pair of shoes for your 6-year-old seems like a good idea, but by the time you get them home, they've already outgrown them. Just how quickly did all of it occur? The financial impact of something like this may be devastating on a limited budget. When shopping for children, don't be afraid to consider secondhand items. Due to their rapid development, children's clothes seldom get worn before they outgrow them. Suppose you're looking to save money on your children's increasing needs. In that case, it's a good idea to check out buy-and-sell groups, the Facebook marketplace, and consignment businesses. Stores like Value Village often have sales where customers may save 50 percent on their entire purchase. You should take advantage of the current sales and stock up on specific necessities.
Eliminate Clutter
You quickly amass many toys, clothing, and other miscellaneous items when you have kids. The surplus presents a significant difficulty. In reality, most of us hoard unneeded goods worth hundreds of dollars. However, downsizing and selling your belongings may be difficult and time-consuming, so it's best to tackle it one area at a time to ease the burden. Need to sell something but don't feel like going through the effort of listing it yourself? Try secondhand shops. If you want to sell an item to a shop, they may provide you 30% of the amount they intend to sell it for, or you may get store credit to use later. Donating or selling unwanted items might assist you monetarily and spatially.
Capable of Something? Gain Financial Reward.
Avoid giving your services for free if you want to get paid. Do you like to knit or draw? Perhaps you have a knack for organizing or taking long walks. An excellent strategy for supplementing one's income is to capitalize on one's interests and abilities by starting a side company. For the holidays, homemade goods are trendy. Social media advertising your handcrafted and locally sourced products is an excellent method to expand your brand's reach. However, ingenuity is not required to launch a successful enterprise. It's possible to earn money while walking dogs, watching children, or cleaning houses.
Do the Little Things
Establishing a company might be the last thing you need when you're a single parent with a lot of responsibilities. As luck would have it, there are many wonderful chances with other firms where you may take on little work in your spare time. With services like Uber, Skipthedishes, and Door Dash, you can set your hours and not worry about meeting clients at certain times. You may start working as soon as you launch the app and stop whenever you like.
Dog owners, pet owners, and those needing overnight pet care may all find you via the Rover app, where you can advertise your services and establish your rates. Spending more time on the job is inevitable, but it's worth it if it means more money. In contrast to launching your own business, the corporation will handle most of the work for you in return for a percentage of your profits. On the contrary, you won't have to deal with things like advertising, website development, or handling money. For a hectic parent, it could be worth it.
Boost Your Learning
Raising one's level of education is the most effective method for increasing one's income. Increases in both knowledge and income are possible. Adding new talents to your CV may help you boost your wage or obtain a higher-paying job in any field. Many college courses are available online if you can't afford to take time off work to enroll in traditional classes. One option to improve one's employability is to enroll in an online course offered by a local university or another distant education program. This method of saving cash has the highest initial investment, so plan accordingly. If possible, apply for and receive grants, tax credits, and subsidies.
Closing Remarks
Never lose sight of the fact that we need to spend less each month than we bring in to keep our finances in excellent shape. This doesn't mean you can't have fun or reward yourself sometimes. Everyone should allow themselves a few simple pleasures now and again. Create your spending plan, but accept that you will make blunders and keep going. Don't add financial worries to the stress of being a single parent.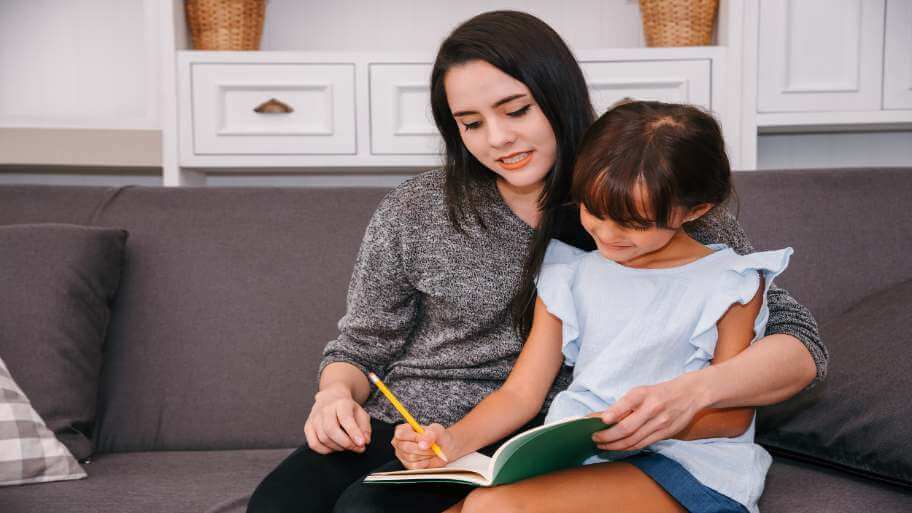 Featured Image: Freepik © partystock